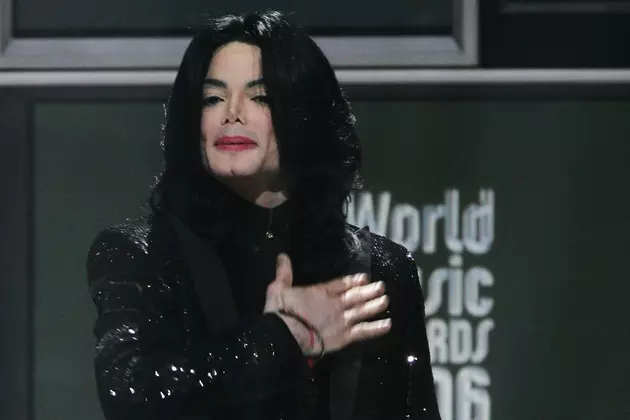 No 'Fake Vocals': Michael Jackson Estate, Sony Cleared in Lawsuit
MJ Kim, Getty Images
On Tuesday (August 27), three appellate court judges cleared Sony Music and Michael Jackson's estate of charges that they knowingly advertised and sold Jackson recordings that do not contain Jackson's voice, but that of another singer.
At issue are the songs "Breaking News," "Monster" and "Keep Your Head Up," from the posthumously released album Michael, which some have alleged actually feature the vocals of singer Jason Malachi, and not Jackson's voice.
The class-action lawsuit was brought by Jackson fan Vera Serova in 2014. After hearing the tracks in question, Serova suspected some sort of trickery was afoot, and hired "independent audio expert" Dr. George Papcun to review the songs; Papcun reported that the vocals on the tracks were likely not Jackson's.
Sony countered by playing the songs' raw, unaccompanied vocal tracks for a number of producers and musicians who had worked with Jackson, including Teddy Riley, Greg Phillinganes and Dr. Freeze, as well as "an unidentified forensic musicologist." All agreed the vocals were indeed Jackson's.
What Sony Music and the estate do not have, however, is solid proof. The tracks were supposedly recorded outside the auspices of the company, in 2007 with songwriter/producers Edward Cascio and James Porte.
According to Variety, the judges ruled "that because the estate and Sony did not know for certain whether Jackson sang on the three songs, the album's cover and promotional materials were not strictly commercial speech, and thus were not applicable for Serova's charges.
"Under these circumstances, [Sony Music, MJJ Productions and the Jackson estate's] representations about the identity of the singer amounted to a statement of opinion rather than fact."
Reports last week that Sony had admitted that Jackson had not sung the three songs in question were deemed to be inaccurate, and the estate and Sony clarified the matter quickly.
It is worth noting that the ruling does not clear up the issue of whether the vocals on the three songs are those of Michael Jackson.