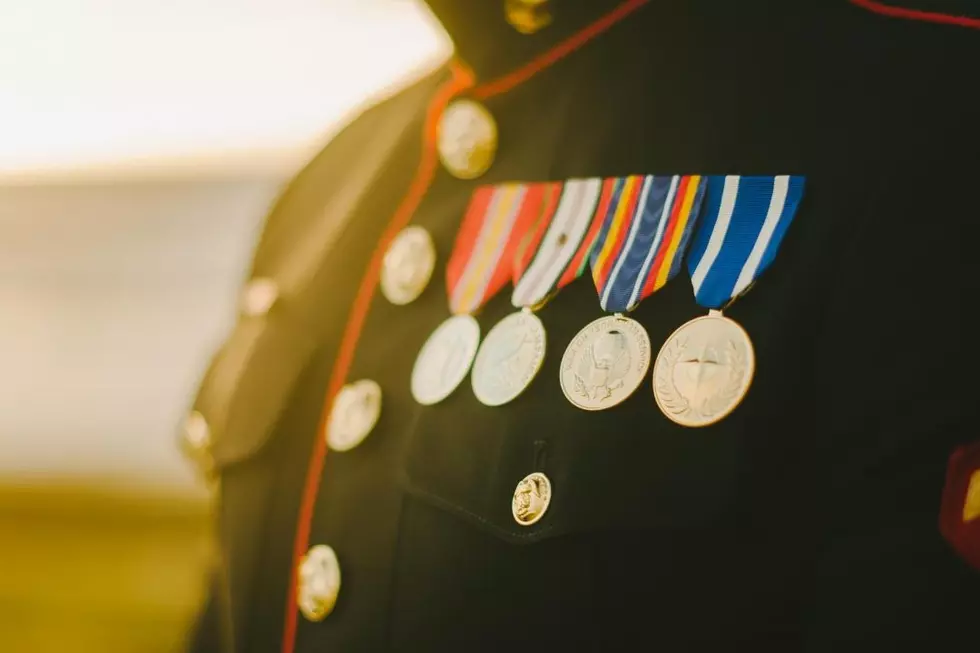 Veteran Fakes Death In Alabama After Impregnating 14 Year Old
Kelsie Taylor // Shutterstock
This goes beyond an outrageous story. Something like this is just downright disgusting.
Not only has it been said that this man committed a horrendous crime, but he's also a decorated military veteran.
Are you familiar with the Purple Heart Award?
For the record, the Purple Heart is the oldest U.S Military decoration as stated by ArmyHistory.com. According to American history, the Purple Heart is given to those who are wounded or killed while fighting in the nation's wars. Those who are injured or die in terrorist attacks are also eligible to receive the decoration.
According to US News, military veteran Jacob Blair Scott was awarded a Purple Heart in 2011 for injuries he received while deployed in Iraq.
Here's the twist...It's being reported that the U.S Marshals Service had Scott listed as one of its 15 most wanted fugitives.
US News reports that Scott was facing charges of assaulting a 14-year-old and impregnating her while he was 40. Reports state that Scott attempted to avoid charges by faking his own death.
According to reports, Scott left a small boat with a gun and a suicide note in Orange Beach but authorities found little evidence of a suicide. It turns out Scott was captured in early 2020 at an RV park in Oklahoma, where he was living under another person's name.
Seems like he really thought this plan through. He probably didn't take into consideration that he'd be caught later on.
Recently, Scott was handed down a sentence of 85 years in prison and a $10,000 fine for his actions according to US News.
Alabama Football's Annual Lake Day - 2022
Take a look at the fun Nick Saban and his players had on the annual Alabama Lake Day!
Top Stories from the Tuscaloosa Thread (5/31 - 6/6)
17 of the Top Stories published by the Tuscaloosa Thread During the week of May 31st, 2022.
Let's Help Get These Alabama Kids Adopted This Summer