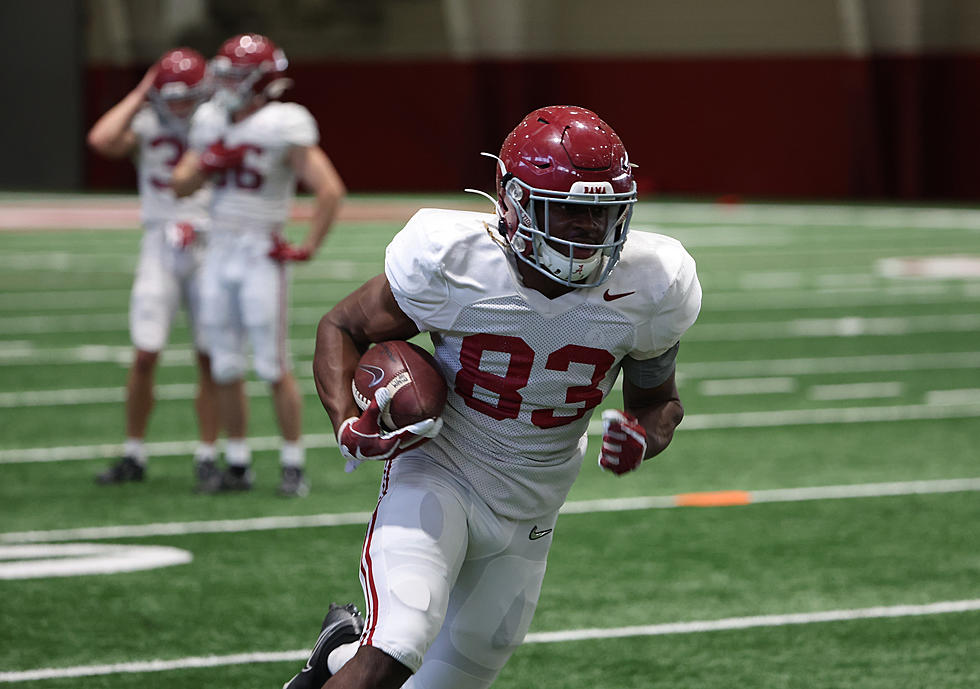 Nick Saban Has Been Impressed With Kendrick Law
Crimson Tide Photos / UA Athletics
Alabama has the task of replacing it's top three wide receivers from a year ago. Three practices in and Nick Saban has been impressed with freshman wide receiver Kendrick Law.
"He's done a nice job," Saban said. "He's a guy that could play multiple positions if that creates value, in your opinion. But he has done a really good job at receiver. He's got some speed, he's got some size, he runs good routes, he's got really good hands. He's picked up on things and sort of has the right mindset to be able to deal with some of the frustrations young players go through when they're trying to learn a system and making more mistakes than they're used to probably. He plays through it, and he's made a lot of plays, and I think he's a guy who might be able to help us if he continues to develop."
Law was the No. 87 overall prospect and the No. 3 athlete in the 2022 recruiting cycle according to the 247Sports Composite rankings. The 5-foot-11, 195-pounder is a versatile player, lining up at running back, wide receiver, defensive back, and return man in high school.
The Shreveport, LA native joins a crowded wide receiver room this spring that includes, Jermaine Burton, Agiye Hall, Traeshon Holden, JoJo Earle and Ja'Corey Brooks, who is out for with an injury.  He gives the Alabama offense more speed and athleticism at the position, running a 10.48-second 100 meter dash.
"Adequate height with good bulk and an athletic build," said Gabe Brooks of 247Sports. "Put together like a running back or safety with capability to play receiver or multiple spots in the defensive back seven. Flashes springy athleticism that translates to off-the-ground bounce as a pass catcher and lateral twitch as a ball carrier. Shows excellent stop-start ability and burst out of redirection. Good top-end field speed supported by times on the track."
Offensive coordinator Bill O'Brien can be creative with Law and find different ways to get him ball.
7 Fast Food Restaurants We Need in Tuscaloosa
Alabama Crimson Tide Baseball Strikeouts Leaderboard
Look back on Alabama's top 10 strikeout artists in program history.
10 Reasons to Shop at This Northport Popsicle Shop