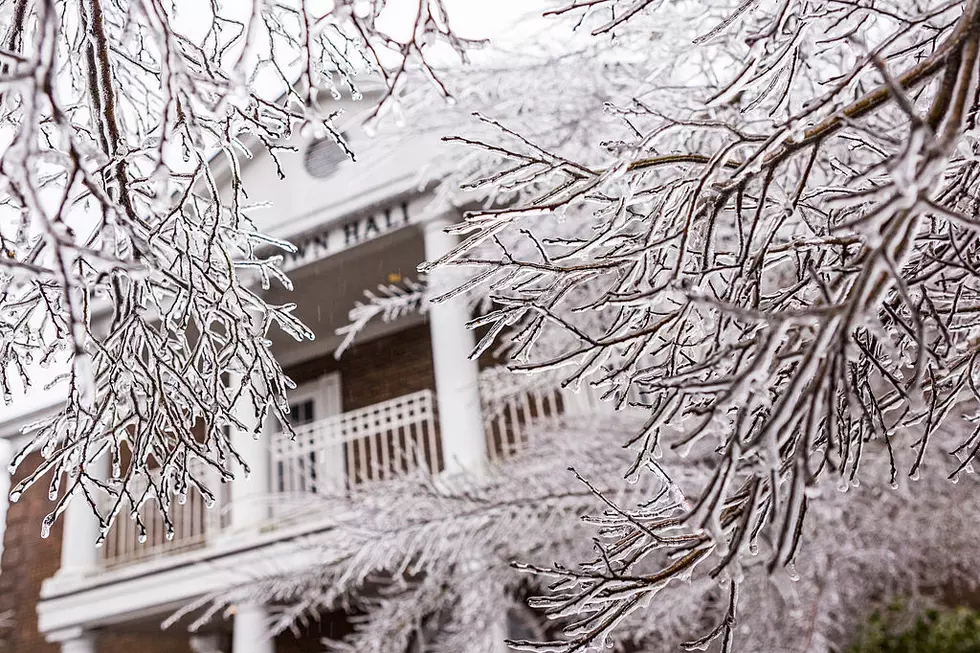 North and West Alabama Prepare for Probable Freezing Rain, Icing
Getty Images
I wanted to share a Saturday afternoon update for those in our coverage areas. We are monitoring the potential for freezing rain and icing for North and West Alabama. Winter Storm Uri is shaping up to become a powerful winter storm. It is forecasted to bring snow to parts of the south and ice into early next week.
James Spann ABC 33/40 and Townsquare Media Tuscaloosa Chief Meteorologist had given some more guidance, as noted on his Facebook Page. A "significant freezing rain/icing event is ahead for much of Louisiana, Mississippi, and North and West Alabama. This is the probability of greater than 1/4" ice accumulation through early Tuesday morning. Significant travel impact and power outages are likely. "
Be sure to stay aware of driving conditions as "scattered bridge icing remains possible across North Alabama through tomorrow night… But the main impact will come Monday and Monday night. The greatest risk of significant icing is west of a line from Livingston to Northport to Cullman to Scottsboro. For now, just a cold rain is expected for places like Birmingham, Anniston, Gadsden, and points south."
Please take the time to plan now because the main concern is Monday, Monday Night, and Tuesday.  According to James Spann, *Greatest chance of ice accumulation Monday will be along and west of a line from Livingston to Northport to Cullman to Scottsboro. Elsewhere (including Birmingham, Anniston, and Gadsden) we are expecting just a cold rain.
There could be "major travel impact is likely Monday/Monday night where ice accumulates over North and West Alabama, along with the potential for power outages. Amounts to 1/4" are likely in spots."
We will keep you updated as this weather scenario develops. - @MaryKRadio
(Source) For more details, click here to follow the Facebook Page of James Spann.
Tips For Dealing With Snow In Alabama