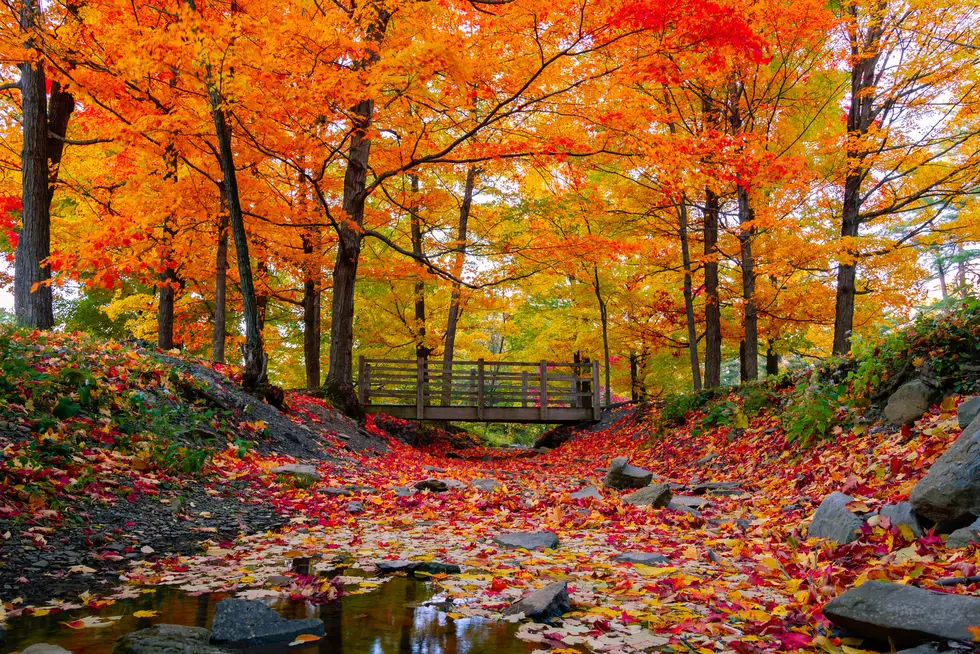 Peak Fall Foliage Color Guide for West, Central Alabama
Sharan Singh
If you take a quick look around, you can see the fall foliage around West and Central Alabama. All signs are pointing to another beautiful year of crimson reds, brilliant oranges, and breathtaking golds.
The weather does play an important role in when the colors of fall will grace our neighborhoods. Yes, there is a science behind it all.
Fox Weather reports that "temperature and moisture influence the brilliance of colors." Click here to learn more about how this all happens. This is why the timing and the look are different every year.
When to Take that Perfect Fall Picture?
Timing and planning are everything. According to the Smoky Mountains Fall foliage prediction map, currently, our Townsquare Media coverage area is on the fence between "near peak and partial." By November 14 our areas will be between "peak and near peak" and the entire state will be "past peak" by November 21.
(Source) Click here for more from Fox Weather. For more on Fall foliage predictions from the Smoky Mountains, click here.
Gorgeous & Relaxing Afternoon Drives in Alabama
Alabama Towns That Would Be Ideal for Hallmark Christmas Movies
Mentone, Alabama Cliff House Offers Mesmerizing Views of DeSoto Falls
Each step in this cliffside home has a spectacular view. It's like looking at a postcard of DeSoto Falls but in real life.