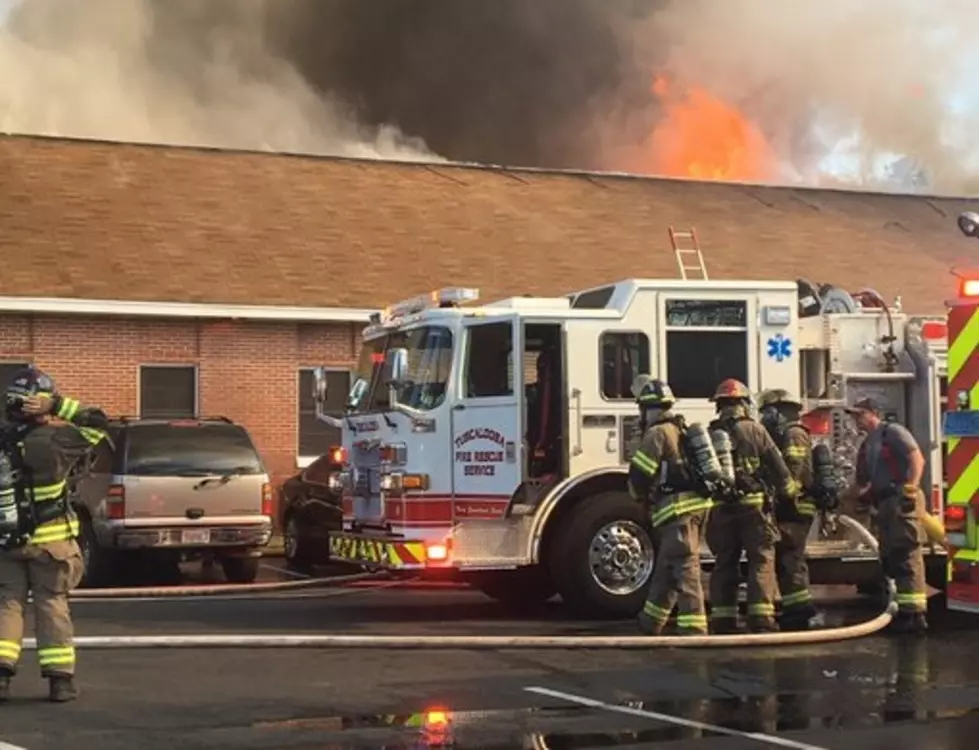 Rev. Kennedy Says Services to be Held at Mt. Pilgrim This Sunday
Firefighters work to extinguish fire at Mt. Pilgrim Baptist Church in Tuscaloosa. (Tuscaloosa Fire Rescue)
On Thursday, March 21, Mt. Pilgrim Baptist Church in Tuscaloosa went up in flames.
The fire is said to have begun in the Day Care portion of the church. The fire is said to have caused the church a complete loss.
However, Rev. Frank Kennedy, Pastor of Mt. Pilgrim, says that church services will still take place at the site of the church even as soon as this Sunday. He says that the church's gym, which was not affected by the fire, will be the meeting place, as everything that took place in the sanctuary can happen in the gym.
Kennedy says that his spirits are lifted, that no one was injured in the fire, and that as the dust settles and damages are assessed, and inventory is taken, he will let us know how we may assist in making sure the church operates as well as possible and that we may do our part to make sure its needs are met.
So, be sure to download this station's app to stay informed.