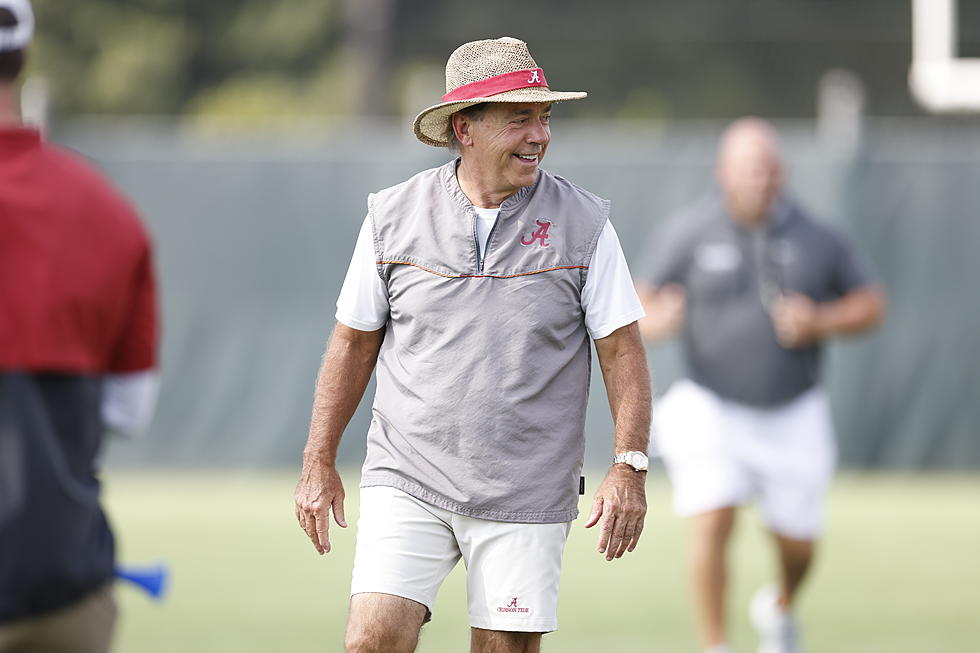 Saban: "You're Always Looking For the Next Challenge"
Crimson Tide Photos / UA Athletics
In an interview with ESPN's Gene Wojciechowski, Alabama head coach Nick Saban got a chance to discuss what continues to drive him after decades of success in the college football world.
"Is there ever a point where you just allow yourself just to say, just to you, 'Not bad for a kid from Monongah, West Virginia?,'" Wojciechowski asked.
"Not really," Saban replied with a chuckle, "because you're always looking for your next challenge."
Prior to his time with the Crimson Tide, Nick Saban had already collected over 30 years of coaching experience between college and NFL teams.
When discussing the preparation and mindset he takes for each season, the seven-time national champion head coach said, "I just look at every year like a new season, like I took a new job and this is a new team."
As a college head coach, the West Virginia native sports a 256-65-1 overall record while he also continues to add to an 8-3 record in the College Football Playoff.
Wojciechowski concluded the interview by asking Saban about his longevity at the head coach position in Tuscaloosa. In classic Saban fashion, the veteran HC said, "I haven't really thought about it."
"So I'll ask you to fill in the blank," Wojciechowski continued, "I'll keep coaching until?"
"[Until] I can't contribute to the organization in a positive way," Saban quickly responded.
To catch the full interview, click on the following link: http://www.espn.com/video/clip?id=32127000
For more from J.R. and all the talented interns at Tide 100.9, make sure to tune in for Tide Tonight on Mondays, Wednesdays, and Thursdays at 6:00 pm. You can see all of our content at tide1009.com and on the Tide 100.9 app.
Alabama vs Miami: 10 Things You Need To Know
No. 1 Alabama takes on No. 14 Miami on Saturday, Sept. 4 in Mercedes-Benz Stadium to open the season. Fans will be back in full force to celebrate the kickoff of the new year. Here's what you need to know about this weekend's game!
Alabama's Miami Week Monday Practice
The Crimson Tide practiced inside the Hank Crisp Indoor Practice Facility ahead of its Week 1 matchup with the Miami Hurricanes.
Alabama's Top 10 Athletes - Fall 2021
The Alabama Crimson Tide boasts an extremely successful athletic department with amazing athletes playing multiple sports. The top 10 athletes include national champions, an Olympic athlete, SEC champions and various record holders.
Paradise From the Stands, Some of my Favorite Stadiums