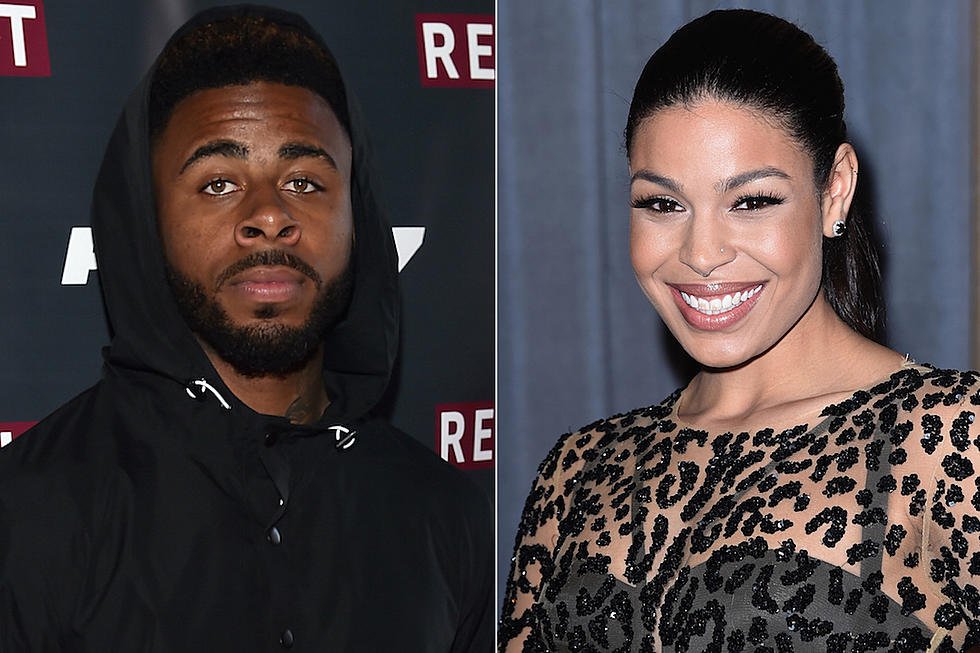 Sage the Gemini Describes 'Horrible' Relationship With Jordin Sparks: 'I Wanted to Stab Her'
Alberto E. Rodriguez / Jason Merritt, Getty Images
A week after begging to hold Jordin Sparks in his arms, Sage the Gemini is now caught throwing the R&B songbird under the bus. The Bay Area rhymer can purportedly be heard describing his "horrible" relationship with Sparks to his ex-fiancee, Curium Hurley.
In a leaked phone conversation that was posted on YouTube (via Us Weekly), Sage claims that his relationship with the "Double Tap" singer was supposedly a publicity stunt.
"Everything was f---' horrible. That s--- was f---ing dumb. She got on my nerves. I wanted to stab her," he says in the audio. "All of that s---. Don't get me wrong, she's cool, she's level-headed, whatever, but she's not no regular person. Everybody on the outside looking in [thinks] it's hella perfect."
The "Gas Pedal" rapper also revealed that Sparks gave hm $70,000 to put towards his new house but the relationship grew "stale" and he was ready to bounce. Sage also didn't like that she didn't laugh at his jokes.
In the end, Sage said the relationship was a PR stunt to help boost their album sales and respective careers.
It safe to say that Sage the Gemini can forget about rekindling his relationship with Jordin Sparks now. The 23-year-old rhymer has not responded to the media about this audio leaking to the internet.
Love is definitely a battlefield when it comes these two.
See 10 Hip-Hop Couples That Didn't Last