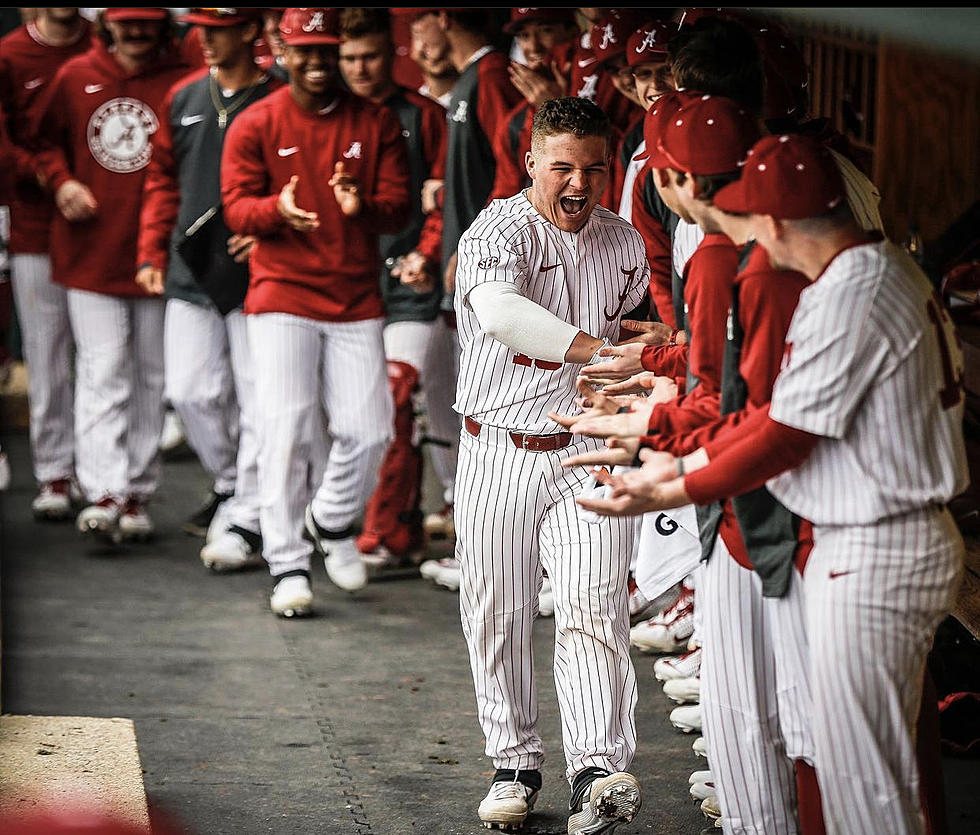 Sam Praytor Selected As Third Team All-American
Curtesy of @alabamaBSB on Instagram
Alabama catcher Sam Praytor has been selected as Third Team All-American catcher by Collegiate Baseball News. Last month, Praytor was also selected to All-SEC First Team.
Praytor is the first, first-time selection for Alabama since 2012 and the first All-American selection this season. Earlier this year, Praytor was also named SEC Player of the Week after an impressive performance against Samford and Auburn where he batted .429 over four games along with three homers. This was the first time a Bama player earned SEC Player of the Week recognition since 2019.
Praytor leads the team in home runs with 13 and 46 RBI. He is currently tied for 11th in the SEC in home runs. He also posted a team high of 14 multi-RBI games, including seven in SEC play that helped Alabama tie for the lead. Praytor leads the Tide with a .532 slugging percentage.
During the SEC Tournament, Praytor accounted for three hits, including a double, two RBI, two runs, one walk, and a stolen base.
The Crimson Tide has made it to the post-season regionals for the first time since 2014, where we are sure to see Praytor tack on some additional stats. The team will kick off in Ruston, LA Friday when they take on NC State.
Alabama Baseball's Career Batting Average Leaders