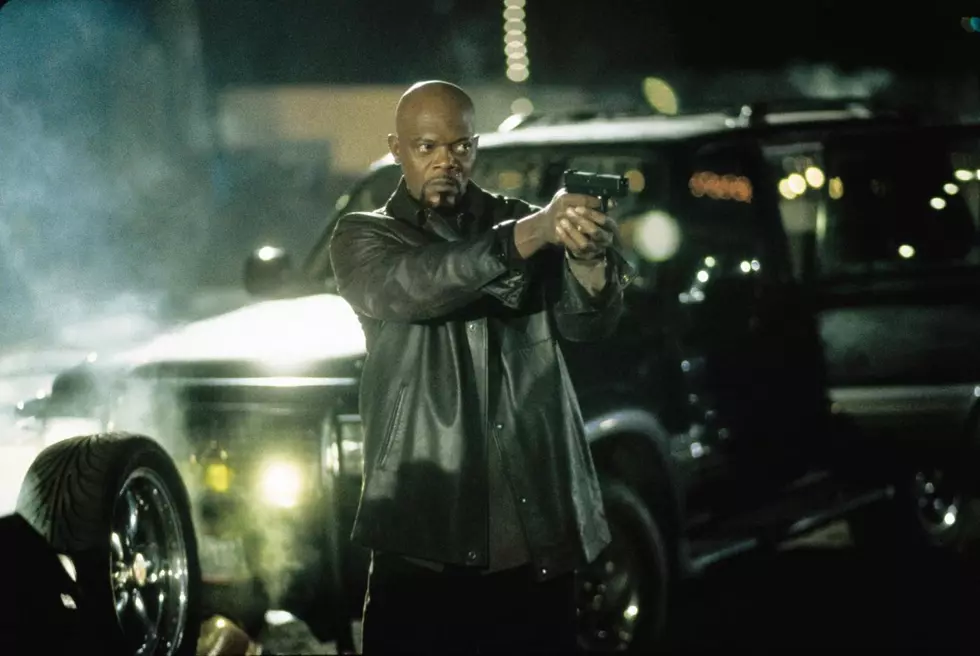 Samuel L. Jackson Will Once Again Play Shaft in a New Sequel
Paramount
Can you dig it? I suspect you can.
Variety reports that New Line is getting into the Shaft business. (Sorry.) After toying with the idea of a full-scale reboot of the '70s blaxploitation classic, which was sequelized once in the year 2000 with Samuel L. Jackson assuming the title role (technically playing the nephew of the original Shaft, played by Richard Roundtree), they have instead decided to make another sequel. Deadline says both Roundtree and Jackson will return, playing the senior Shaft and the second Shaft, with a third Shaft added to the mix, played by Jessie T. Usher. He will play the Jackson's character's son; the film is known as Son of Shaft. Per Variety:
Samuel L. Jackson is in negotiations to reprise his role of the titular character with "Survivor's Remorse" star Jessie T. Usher in talks to play Jackson's son in the film. Tim Story is directing a script from "Black-ish" creator Kenya Barris. New Line began developing a new "Shaft" in 2015 after acquiring the remake rights and setting up the latest version with producer John Davis.
In a curious quirk of fate, Usher's last major movie role was playing Will Smith's character's son in Independence Day: Resurgence. Smith didn't show up for that film though, leaving Usher with the thankless task of trying to replace one of the most charismatic actors who ever lived. Here, he'll get to play alongside Jackson, rather than to try to simply be the 2.0 version of him. I am sure whoever Usher's Shaft is, he will be a complicated man, and no one will understand him but his woman. (John Shaft!)
Here's how Usher announced the news on Instagram:
Shaft, based on the novels by Ernest Tidyman, is one of the all-time great blaxploitation classics, and Roundtree (who reprised the role of Shaft in two sequels and a short-lived television shows) turned the character into one of the most iconic action heroes of all-time. I'm not sure Jackson's Shaft quite lived up to that, although it did have a great cast that also included Jeffrey Wright and a young Christian Bale. Now Jackson will get another crack at it. Three generations of Shaft sounds kinda cool.