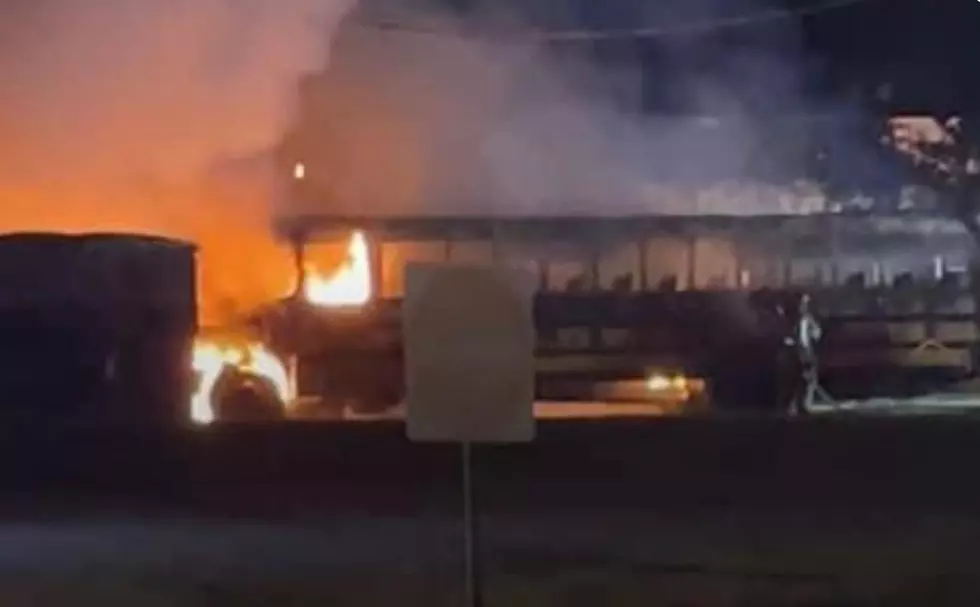 Grass Fire After Transformer Bursts Engulfs School Bus in Tuscaloosa County
(Cap Ray the Traffic Guy)
At least one school bus was engulfed in flames after a fire in Tuscaloosa County near Englewood Elementary school Wednesday night.
The blaze, first reported by Townsquare Media Tuscaloosa's Traffic Reporter Cap Ray Allen, allegedly began as a grass fire that was sparked when a transformer blew in the area.
Allen said the grass fire spread and caught one if not two school buses on fire at the scene.
Fire crews were in the area working to extinguish the vehicle or vehicles and move other buses from the area.
This is a developing story, stay connected to the Tuscaloosa Thread for updates if they are made available.
Top Stories from the Tuscaloosa Thread (10/24 - 10/31)
18 of the Top Stories published by the Tuscaloosa Thread during the week of October 17th, 2022.