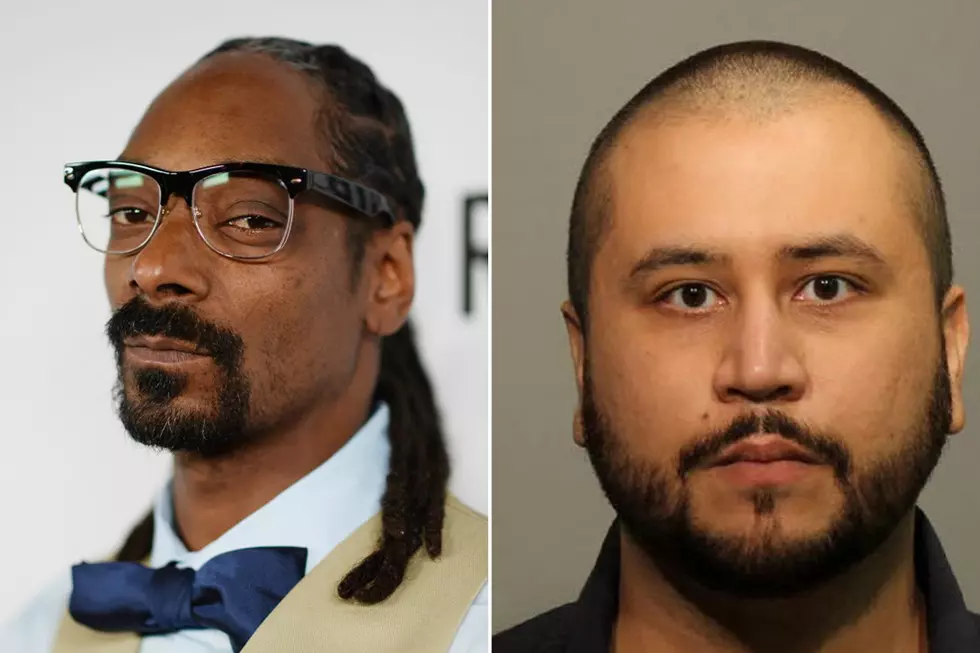 Snoop Dogg Fires Back at George Zimmerman After JAY-Z Threat
Frazer Harrison / Handout, Getty Images (2)
Over the weekend, George Zimmerman, the man responsible for the death of Trayvon Martin, threatened JAY-Z with violence over the rapper's upcoming documentary.
Following Zimmerman's threat, Snoop Dogg took to Instagram with some harsh words for him. Posting a screenshot of a news headline, Snoop wrote, "If one hair on jays hair is touched that's when the revolution will b televised We one 👊🏾and to thank the system let the Bitch ass muthaf---a get away with murder try it again 🙏🏾Trayvon Martin Gone but not forgotten."
According to The Blast, Zimmerman alleged producer Michael Gasparro and his production crew had harassed his parents and other family members to appear in the documentary. Zimmerman also claimed the production company paid his ex-wife for an interview.
"I know how to handle people who f**k with me, I have since February 2012," he reportedly said, referring to the shooting of 17-year-old Martin. "Anyone who f**ks with my parents will be fed to an alligator," he added.
JAY-Z has yet to respond to Zimmerman or Snoop Dogg's comments.
Check out Snoop Dogg's Instagram post below.
10 Most Shocking Arrests in Hip-Hop