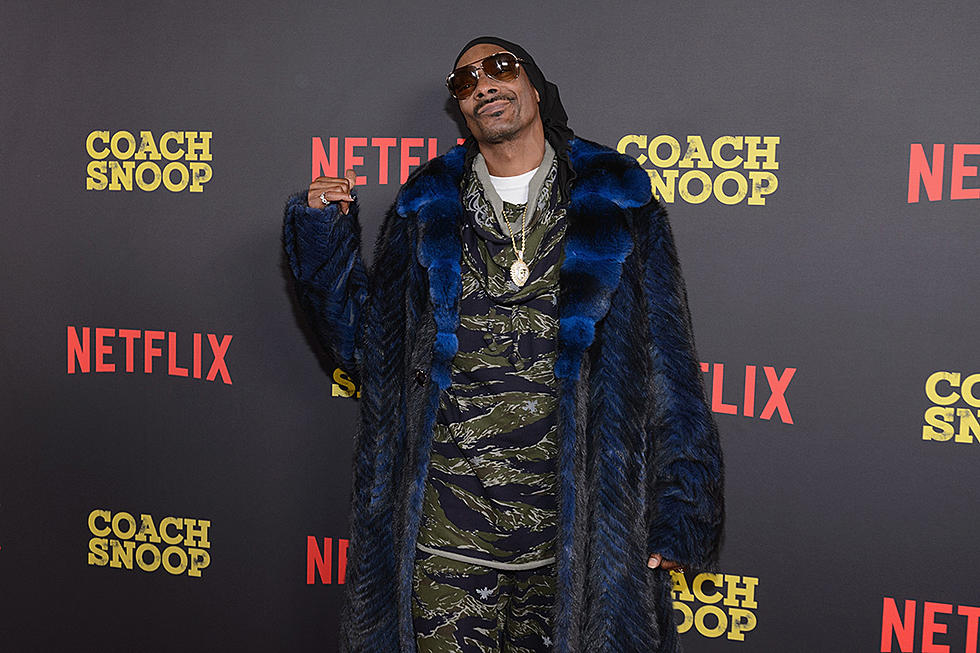 Snoop Dogg Is Working on His Own Biopic
Daniel Boczarski, Getty Images
During a conversation with 102.3 FM host Vic Jagger, Snoop likens his vision for the film's storyline to thrilling series like Netflix's Narcos.
"I'm thinking more along the lines of when you watch great shows like Narcos on Netflix," Snoop said. "You know, how like Narcos went from Escobar to Cali cartel, now it's about to go to Mexico. I'm thinking like a Snoop Dogg biopic."
Later on, Snoop confirms that some Hollywood's "big wigs" would be helping to bring the Snoop biopic to the big screen. The Long Beach native reveals he's got Empire creator Lee Daniels and Black Panther director Ryan Coogler involved with the film.
"I already got with somebody. I don't even want to expose the names like that but I got some big wigs connected to it, some wigs. It's like some wiggathons. If I said these names, I mean these are some real wiggathons. So you want me to tell you their names? In conjunction with Lee Daniels and Ryan Coogler."
We've seen Snoop Dogg come to life in previous films like the Notorious B.I.G's 2009 biopic Notorious, NWA's Straight Outta Compton, and most recently in the 2017 film All Eyez On Me, which is a biopic focused on the life of Snoop's good friend, Tupac Shakur. Yet, this will  be the first film that tells Snoop's story before he was signed to Death Row Records. Should be dope.
Watch Snoop Dogg spill the beans about his biopic below.
See Every Hip-Hop Song That Topped the Billboard Hot 100 in 2018