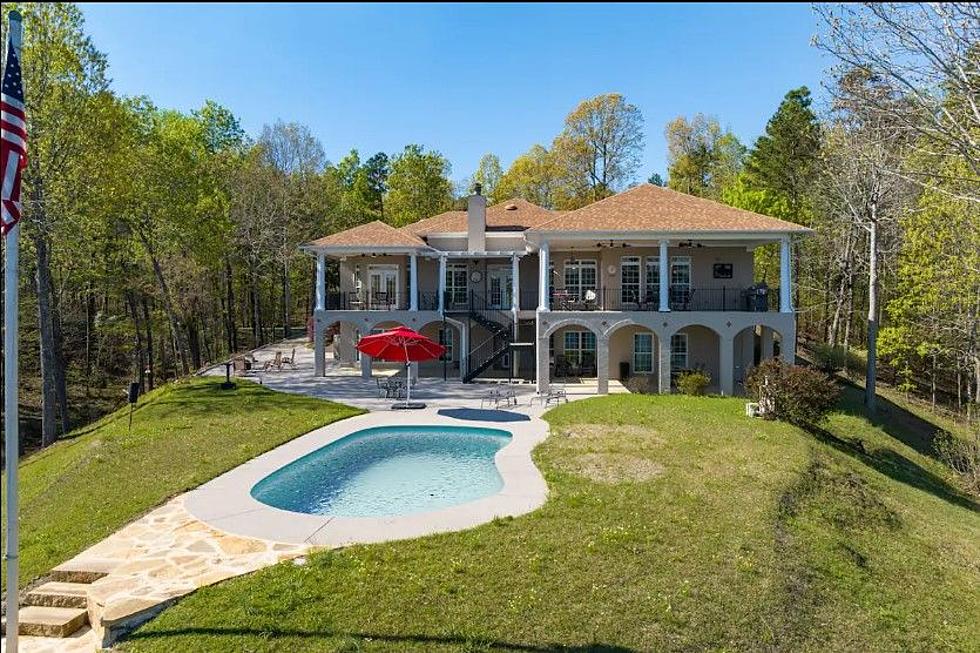 Stunning Lay Lake Alabama Airbnb Offers Awesome Pool, Views
Airbnb
Summer trip planning is in full swing. If you are trying to get some lake and pool action this year, this stunning Lay Lake Airbnb is a perfect catch.
This is an enormous house that sleeps 16 plus folks that has 6 bedrooms and 6 baths. The accommodations are perfect for a joint family vacation with various family and friends.
"Enjoy swimming, kayaking, fishing, boating, and relaxing with friends and family on 2+ acres of secluded lakefront property and more than 500 feet of pristine, private waterfront.," said the Airbnb host.
Stunning Lay Lake Alabama Airbnb Offers Awesome Pool, Views
Alabama's Most Luxurious Airbnb is Like Staying on a Movie Set
Step Inside The Grimsley House Airbnb in Fayette, Alabama
Airbnbs Across the Yellowhammer State