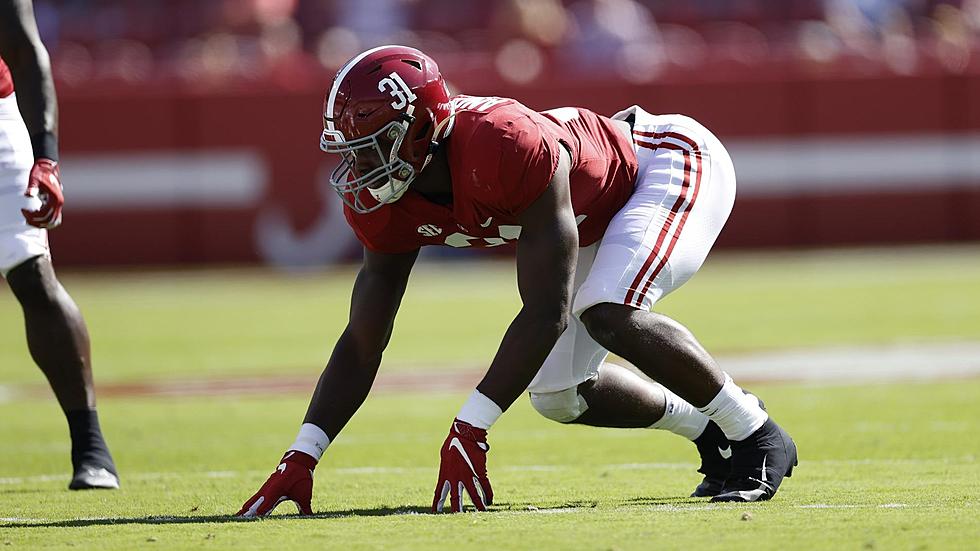 The Terminator Turns Twenty Today, Happy Birthday Will Anderson
Alabama Athletics
The Alabama Crimson Tide is set to take on the Miami Hurricanes in just two days to open the new college football season but the Bama nation is in full celebration mode on Thursday, Sept. 2.
Roll Tide nation stands and celebrates one of the brightest stars on the Alabama football team. Sophomore outside linebacker Will Anderson celebrates the beginning of his second decade today, just two days before he is set to start his second season in a crimson uniform.
Anderson, last season's Shaun Alexander-FWAA Freshman of the Year is expecting to have a huge second season with the Tide. Anderson is coming off an SEC All-Freshman and second team All-SEC honors in a season which he recorded seven sacks, good enough for third in the conference as a freshman.
The former 5-star prospect will get to celebrate his birthday with his teammates, his family and the Alabama fans as the Tide is playing in his home state of Georgia to open up its season.
"It's always exciting just because I get to go home to Georgia again and play in the stadium, the dome. It's great. I love it. Just kind of take the same thing with me. Just have fun, go out there and do my job and help my teammates," said Anderson.
Anderson carries massive expectations into the season as he was one of two Alabama players named as a preseason First Team All-American. He is also one of three Alabama linebackers named to the Butkus Award Watch List for the 2021 season.
The young superstar recently revealed that he jams to '90's R&B to get into the zone ahead of games, therefore join Tide 100.9, WTUG 92.9, Stevie Wonder and Crimson Tide nation to wish 'The Terminator' a very happy 20th birthday.
Alabama Non Con Opponents
2021 Alabama Crimson Tide Recruiting Class Signees
The 2021 Alabama Football Schedule in Photos