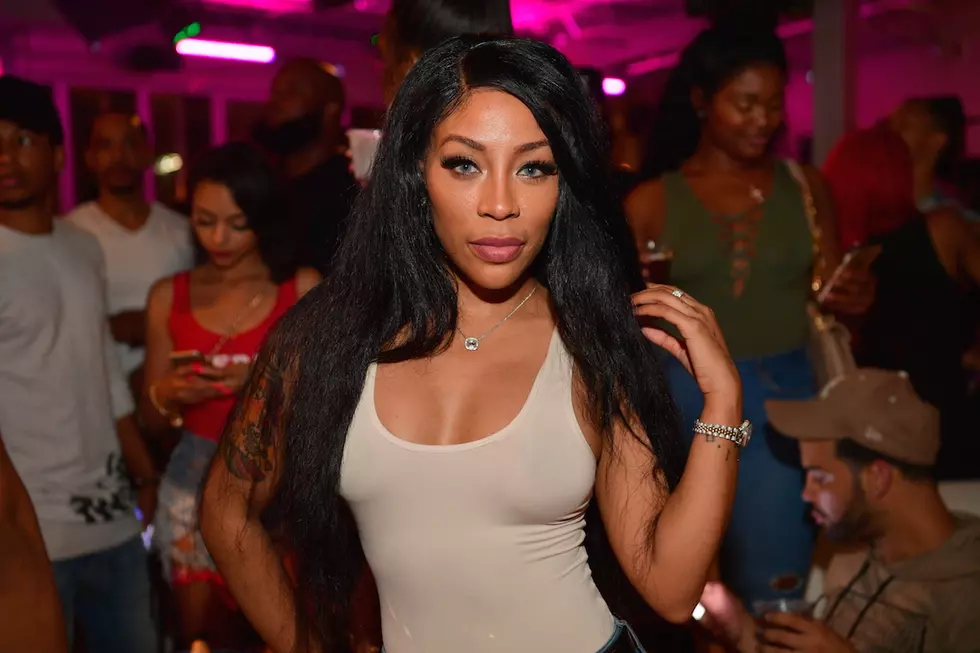 Thirst Trappin': K. Michelle's Hottest Instagram Photos
Prince Williams, WireImage
K. Michelle celebrated her 33rd birthday on March 4, and weeks later, she still can't stop smiling--for good reason.
The More Issues Than Vogue singer recently celebrated her 33rd birthday in Atlanta with a soiree hosted by Trina. K. Michelle was joined by her former LHHA cast mate Karlie Redd and her fiancé Kastan Sims and the Memphis native turned up in a pair a fishnets, a black leotard and some flashy thigh high boots all while rocking a bright neon green bob.
But all play and no work leads to an unemployed celebrity, so K. Michelle hit the 'Gram yesterday (Mar. 16) to announce her latest career venture: a new Jack Daniels bottled cocktail called Southern Peach. There are still more details to come, but K. Michelle - and her curves - couldn't wait to let fans know what she has brewing. And don't forget she has a new album on the way!
While we wait for more details on K. Michelle's new music and new mixed beverage, entertain yourself with a few of her best IG photos and see if you can find any more hints about next chapter.
20 Rappers & Singers Social Media Loves To Hate