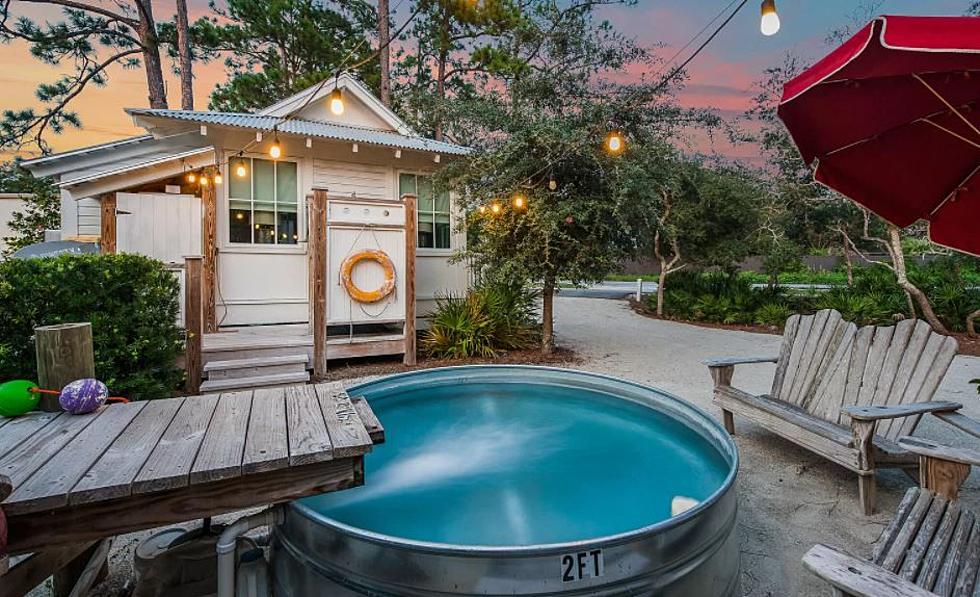 Tiny, Mighty, Pricey: Look Inside this 196 Square Foot Santa Rosa, Florida Home
Brad Dahler, Berkshire Hathaway Home Services via Zillow
Before you jump all over me, I know that tiny homes are the rage right now. But, for me, I need space. However, some of these tiny homes make me want to unload everything I own and move in right away. It's something about not having clutter that excites me.
I found THE cutest tiny home located in one of my favorite parts of the world, Santa Rosa Beach, Florida. I love it down there. That whole 30-A vibe is my kinda thing. Plus it's the beach.
Now, this home is packed with a combination of southern charm and the chill-out nature of the beach setting. It's super cute. But, that price tag is on the very high end. Honestly, I could believe it.
Of course, I have all the pictures, so you can take a step inside this unique 196 square foot home. It's listed by Brad Dahler of Berkshire Hathaway Home Services.
This 196 Square Foot Santa Rosa Beach, Florida Home is Quite Pricey
Destin, Florida Indulgent Lifestyle Airbnb
Destin, Florida Indulgent Lifestyle Airbnb
Enjoy Breathtaking Ocean Views from this Fort Walton Beach, Florida Airbnb
You Can Drive 5 Hours Or Less to Visit 8 of the Best Beaches in America