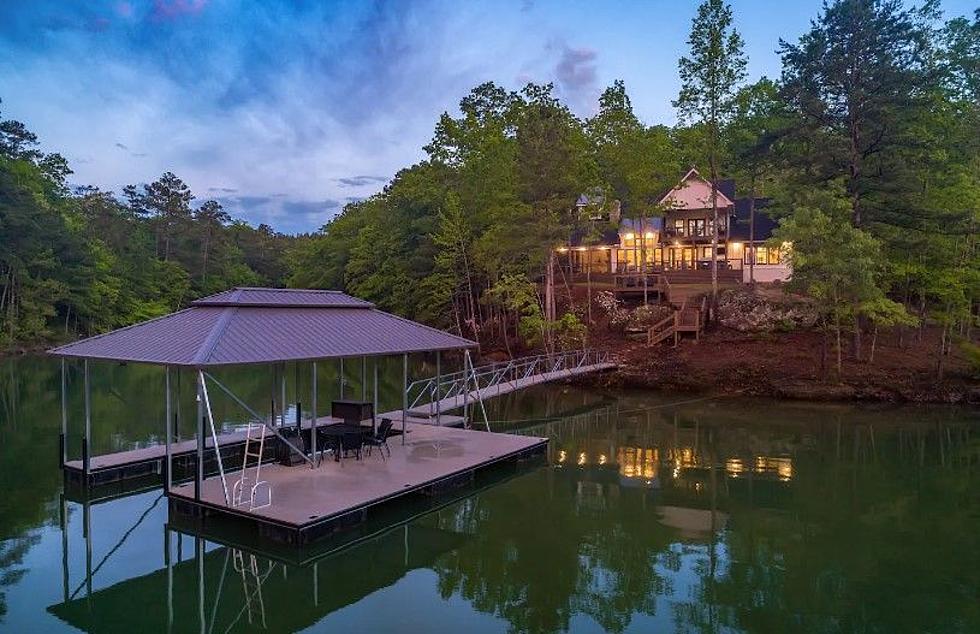 This Smith Lake Alabama Airbnb is a 3 Level Showpiece
Airbnb
If you are planning a staycation in Alabama with the family, the Emerald Cove Airbnb is a perfect space because it is suited for 16 guests with 9 bedrooms and 17 beds, and 5.5 baths.
The Airbnb host said that the "home is situated in Brushy Creek in Arley, located at the end of a channel in a cove which provides both beautiful, scenic views and calm waters for easy swimming and kayaking that is uninterrupted by boat wakes (ideal for children!)"
There are 3 levels to this showpiece of a Lake home with tons of space at 5,000 square feet. It's perfect for entertaining, has spectacular views, and a gentle slope to the lake.
Step inside right now with 50-plus pictures.
This Smith Lake Alabama Airbnb is a 3 Level Showpiece
Welcome to the Firefly Haus on Smith Lake Alabama
Stunning Lay Lake Alabama Airbnb Offers Awesome Pool, Views
Take a Look Inside the Case Rock Cabin in Kimberly, Alabama Airbnb
Airbnbs Across the Yellowhammer State