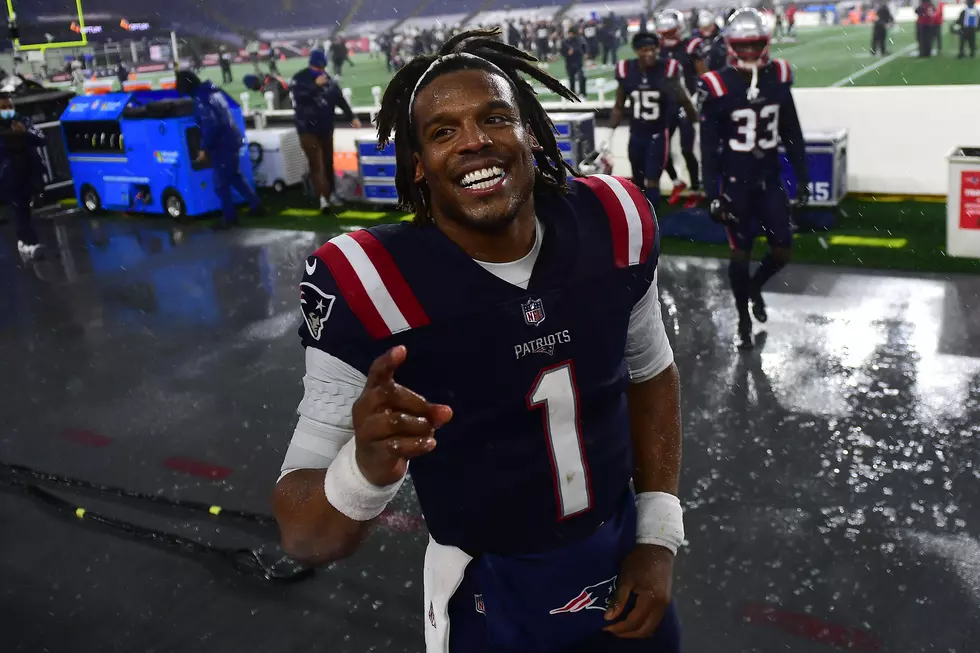 Trash-Talking Teen Apologizes to NFL Star After Viral Video
Getty Images
Most athletes are used to all the trash-talking from fans. Some ignore it, while others might have something to say.
Just a few weeks ago, LeBron James was getting heckled by a couple of courtside Atlanta fans. After a heated chat with James, the fans got ejected and went viral on the Internet. One high school football player got to talk trash against an NFL star; however, he had to learn a similar lesson like the two Atlanta fans.
Free agent QB Cam Newton faced a young heckler at his own football tournament in Myrtle Beach, South Carolina. Newton and the teenager were on separate teams when the incident occurred.
The teen was identified as Jseth Owens of Perkiomen Valley High School in Pennsylvania, as ESPN reported. Owens kept yelling, "free agent" at Newton multiple times before the quarterback retorted that he was rich. The heckler continued to scream that Newton would end up poor.
Afterward, Newton asked to speak to the teen's father. In an Instagram post, Newton explained that he wanted to have a man-to-man conversation with Owen's father, and people forget that athletes are real people, too. He continued to say that he positively impacts kids' lives and wants them to use their football talents to get to the next level.
Several NFL stars took to Twitter to defend Newton, including Super Bowl champion RB Leonard Fournette and Dez Braynt. Fournette told Owens and every other young athlete watching the video to stay humble and learn something from the video, while Bryant believed Cam should have sent him home.
Since the incident, Owens has apologized for his actions. He said that he was raised to never disrespect people and how the thick of the moment got to him. He is hoping that he can be forgiven and will continue to play the sport he loves.
The 10 Greatest College Football Rivalries