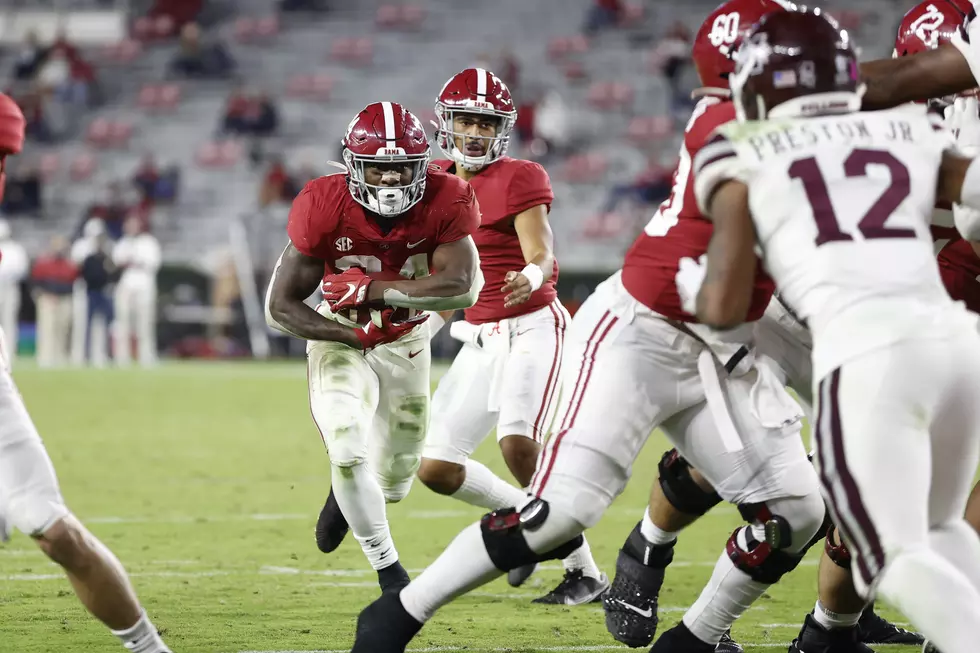 Trey Sanders Out Indefinitely After Wreck
Crimson Tide Photos / UA Athletics
Alabama redshirt freshman running back Trey Sanders underwent successful surgery after being involved in a car accident on Friday. Sanders will likely miss the remainder of the season after suffering non-life threatening injuries in the accident. Alabama's Nick Saban met with the media an commented on Sanders' status.
"Just to give you an update on Trey Sanders, he underwent successful surgery. Our doctors and medical staff, we've got him at UAB, have been on top of this. We expect him to have a full recovery. But I do think that he is probably out indefinitely. There's no real timetable. He's going to be ok, but pretty serious stuff," said Saban.
Sanders came to Alabama in the class of 2019 as the No. 1 running back in the class and the No. 6 player in the country. He displayed immense confidence in high school declaring that he would win a Heisman Trophy in his first collegiate season.
Sanders unfortunately broke his foot and missed the entirety of the 2019 season rehabbing and returning to form.
He had begun to see action in the Crimson Tide backfield in 2020 with his best game coming in the most recent Alabama win over Mississippi State. Sanders carried the ball against the Bulldogs 12 times for 80 yards. Prior to the injury Sanders had accumulated 134 yards on 30 carries in four games.
Sanders will likely be replaced by either freshman Roydell Williams or Jace McClellan in the backfield. Both have seen very limited action this season.
Thankfully Sanders appears to be on the road to recovery once again for the Crimson Tide.
Enter your number to get our free mobile app
Alabama Football Players in the Hall-of-Fame