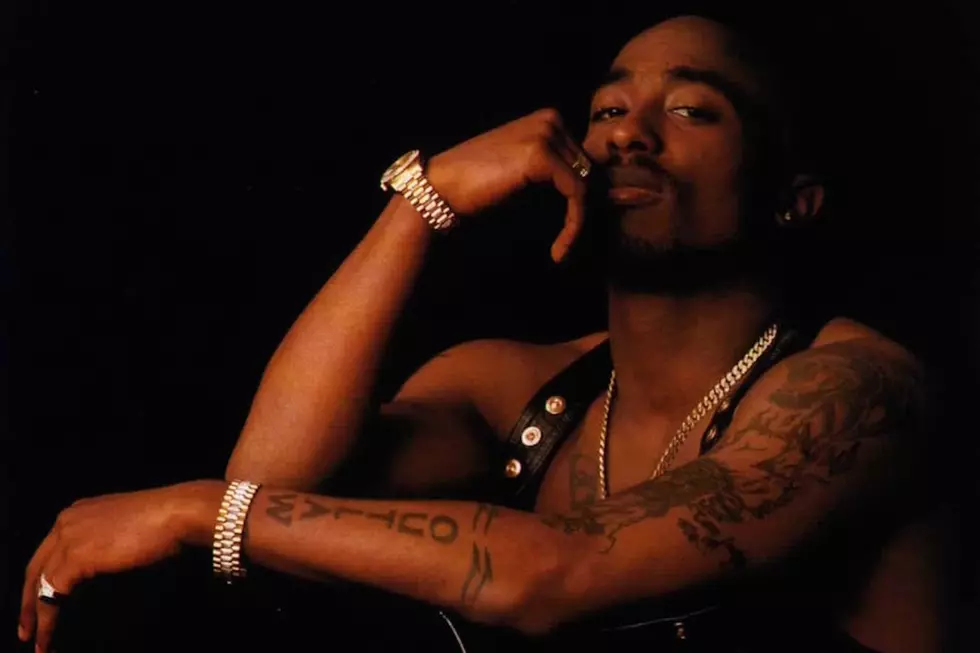 Tupac's Estate Wins Back Unreleased Music
Death Row/Interscope
After five years, a lawsuit initiated by Afeni Shakur, the mother of Tupac Shakur and the administrator of his estate until her 2016 death, for $1.1 million in unpaid royalties has been settled. According to a report, the estate will receive money and the master recordings of unreleased music made by the slain rapper.
The news comes via TMZ, who, citing "sources with direct knowledge," say that Entertainment One, the defendant, will hand over a "substantial six-figure amount," although the exact amount wasn't disclosed. Back in 2013, Shakur sued Entertainment One, who had purchased Death Row earlier that year, for $1.1 million and the masters.
According to Billboard, the suit stemmed from a 1997 agreement with Death Row that transferred full ownership of the unreleased recordings to the estate, with Death Row being allowed to put out one album of posthumous music and royalties from future releases going to the estate. However, the suit claimed that the label retained possession of the tapes, breached its contract and covenant of good faith and didn't pay full royalties.
Complicating the matter had been Death Row's own financial troubles in the years following Shakur's 1996 death. In 2003, Koch Entertainment, the former name of Entertainment One, had agreed to distribute three Tupac albums and pay the royalties, with 2007's Beginnings: The Lost Tapes 1988–1991 at the heart of the suit. Then, Death Row filed for bankruptcy in 2006, which resulted in it being sold to WIDEawake in 2009. Entertainment One purchased the entire Death Row catalog in 2013 for a reported $280 million.