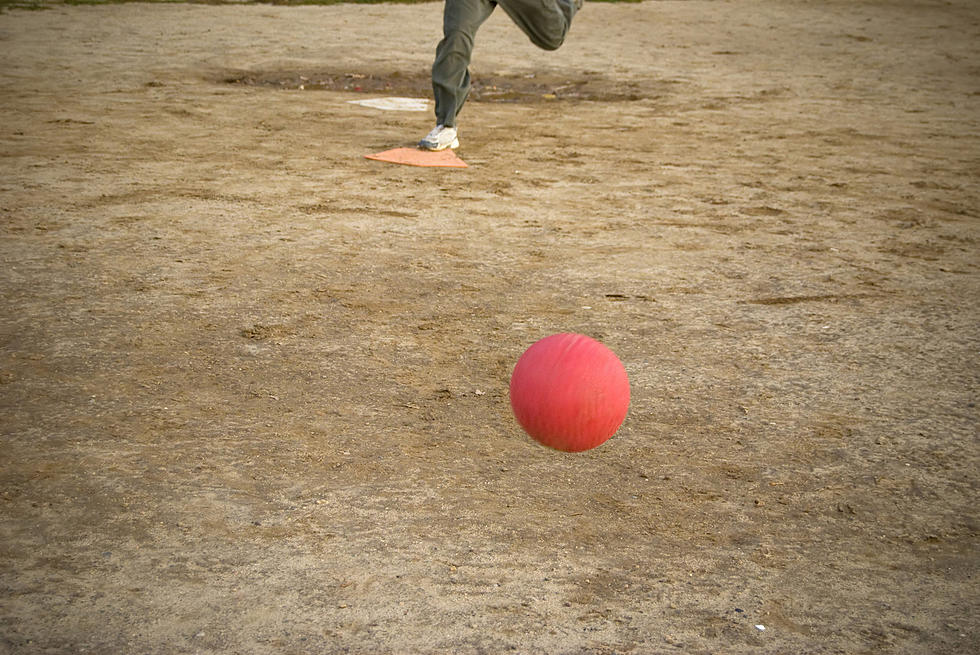 Tuscaloosa, Alabama Sorority Kicks Charity Into High Gear with Kickball Tournament
arenacreative
The Tuscaloosa Alumnae Chapter of the Sigma Gamma Rho Sorority, Incorporated has been very active with its support in the West Alabama community. Their latest venture is hosting a charity kickball tournament.
Taneezia Cook, President of the Tuscaloosa Alumnae Chapter of the Sigma Gamma Rho Sorority, Incorporated, is very excited about their upcoming charity kickball tournament. She said that they are "currently have people registering teams. Our registration is open to anyone that would like to create a team within the community that would like to come out and support us and have a good time."
Details you need to know
The kickball tournament event will be held on Saturday, November 13, 2021, at Snow Hinton Park from 10 a.m. until 2 p.m. Deadline to register is Friday, November 5, 2021.
Teams can be comprised of 6 to 10 people, and there is a $10 fee per player. There will be a $100.00 cash prize for 1st place and $50.00 for 2nd place. Click here to register.
The ladies of the Tuscaloosa Alumnae Chapter of the Sigma Gamma Rho Sorority Incorporated are asking for community support and participation. This is open to all types of establishments like church groups, community organizations, and other Greek affiliations.
Proceeds from the charity kickball tournament will assist "will go towards many Philanthropic ventures including St. Jude's Children's Hospital, Breast Cancer Awareness as well as to our Initiatives ``Operation Big Book Bag '' Sigma Chapter of Sigma Gamma Rho Sorority, Inc.
(Source) Click here for more information from the Tuscaloosa Alumnae Chapter of the Sigma Gamma Rho Sorority Incorporated. Click here to register.
Saban Family Celebrates Street Renaming, Children's Learning Center
Take a look at some of the sights from the Nick's Kids Jubilee, a celebration that took place in downtown Tuscaloosa Thursday morning. Nick and Terry Saban joined several elected officials and local dignitaries to honor the family's generosity to the community, which concluded in a ceremony at what will soon become the Saban Center, a multi-faceted children's learning facility. 28th Avenue is now officially renamed to be Nick's Kids Avenue, an honor which was also officially bestowed upon the Saban family by Mayor Walt Maddox Thursday.
Iconic Photos From Alabama's 18 National Championships
Claimed or recognized, no FBS football program has more national championships than the Tide. Look back on all 18 titles in Alabama history with these photos.
The Alabama Crimson Tide 2021 Defense
The Alabama Crimson Tide led the SEC in scoring defense in 2020 holding opponents to 19.4 points per game. The Tide is expected to be even stronger on defense this fall, returning several starters from last year and an impactful transfer.
Here's Why Every SEC Team is Inferior to Alabama
Photos: Alabama Steak and Beans Dinner and Rings Ceremony
The Alabama Crimson Tide received its rings for the 2020 season and the team ate the Steak and Beans Dinner. The White team celebrated its 13-10 victory over the Crimson team by having steak to the Crimson's beans.
Starting Alabama Quarterbacks Under Nick Saban
Here is every quarterback that has started for the Crimson Tide under Nick Saban.
Highest Rated Recruits in Bama Hoops History
Take a look at the highest rated recruits to play for Alabama since 2000 according to 247Sports.