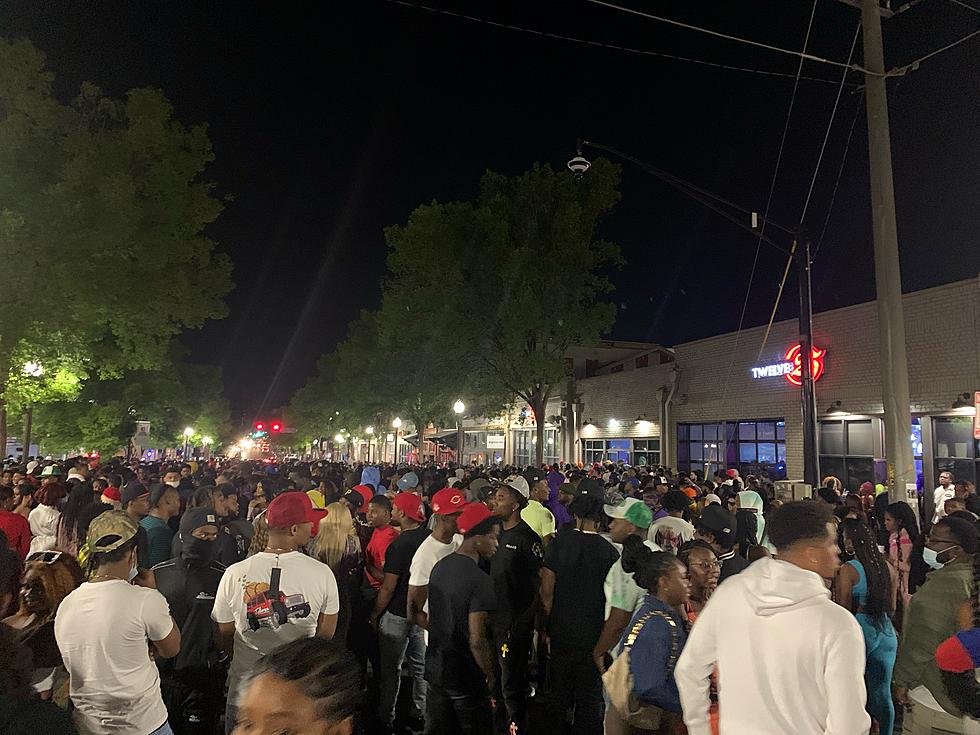 Tuscaloosa Strip to Go Pedestrian-Only After Bama Game Saturday
(Photo Courtesy of the Tuscaloosa Police Department)
The Tuscaloosa Strip will be closed to vehicle traffic for several hours after the Alabama Crimson Tide takes on Vanderbilt in Bryant-Denny Stadium Saturday.
The University of Alabama took to Twitter Friday to announce their plans to collaborate with the Tuscaloosa Police Department and limit traffic on a small stretch of University Boulevard late Saturday night.
The closure will only affect a few blocks of University Boulevard, from Wallace Wade Avenue near the Stadium to Reed Street, the unofficial end of the Strip proper.
UA said the closure is expected to last from around 10 p.m., when the game should be wrapping up, until 2:15 a.m., when area bars will be preparing to close.
During that period, the road will be closed to all but emergency vehicle traffic to protect pedestrians in the area.
There will be eight roadblocks set up to keep cars off the Strip, and UA said any rideshare drivers looking to pick up or drop off passengers in the area can do so at one of the roadblocks.
Top Stories from the Tuscaloosa Thread (9/12 - 9/19)
17 of the Top Stories published by the Tuscaloosa Thread during the week of September 12th, 2022.