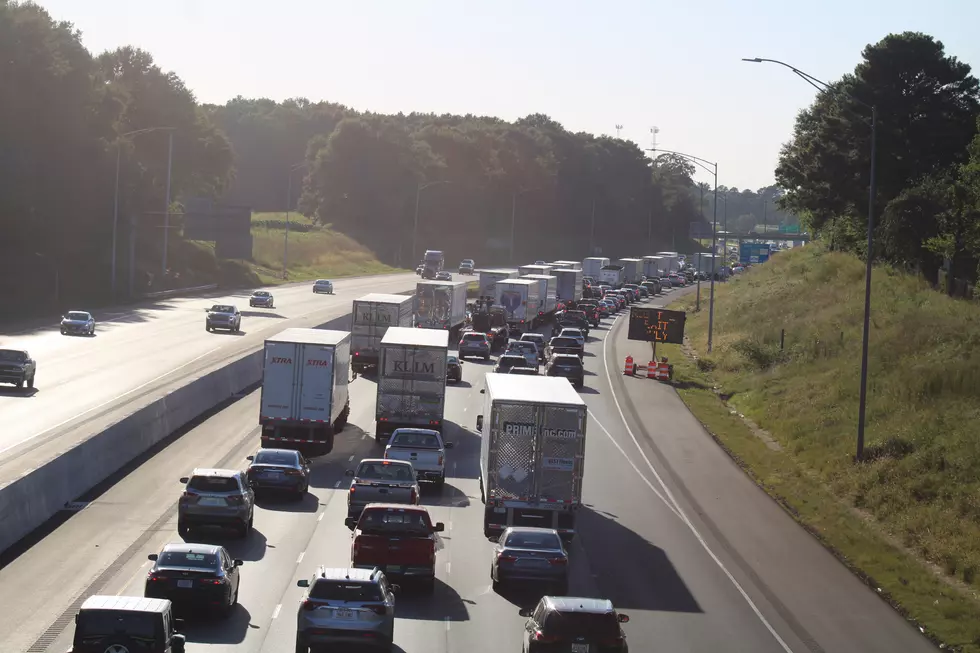 Tuscaloosa Toddler, Woman Killed in Monday Afternoon Interstate Wreck
(Stephen Dethrage | Tuscaloosa Thread)
A toddler and a 33-year-old woman were killed in a wreck on Interstate 20/59 that snarled traffic near Tuscaloosa for hours on end Monday afternoon.
Corporal Reginal King, a spokesperson for the Alabama Law Enforcement Agency State Troopers, said the collision took place around 4:15 p.m. near Exit 68 in Tuscaloosa County.
King said the victim, Tuscaloosa's 33-year-old Laquavia Thomas, was driving a 2021 Kia Forte on the interstate when the vehicle was struck by a 2019 Kenworth tractor-trailer being driven by a Mississippi man.
The Kia then struck a 2017 Honda CRV, which was then involved in a third separate collision with a Caddilac Escalade.
Thomas and her passenger, a 3-year-old toddler, were both killed and pronounced dead at the scene of the crash.
The four-car pileup snarled traffic on the interstate for hours, and the westbound lanes of I-20 were not reopened until after 9 p.m.
No further details were available Tuesday afternoon as State Troopers continue to investigate the deadly collision.
Stay connected to the Thread for updates on traffic conditions and deadly wrecks in and around Tuscaloosa.
Top Stories from the Tuscaloosa Thread (9/19 - 9/26)
20 of the Top Stories published by the Tuscaloosa Thread during the week of September 19th, 2022.