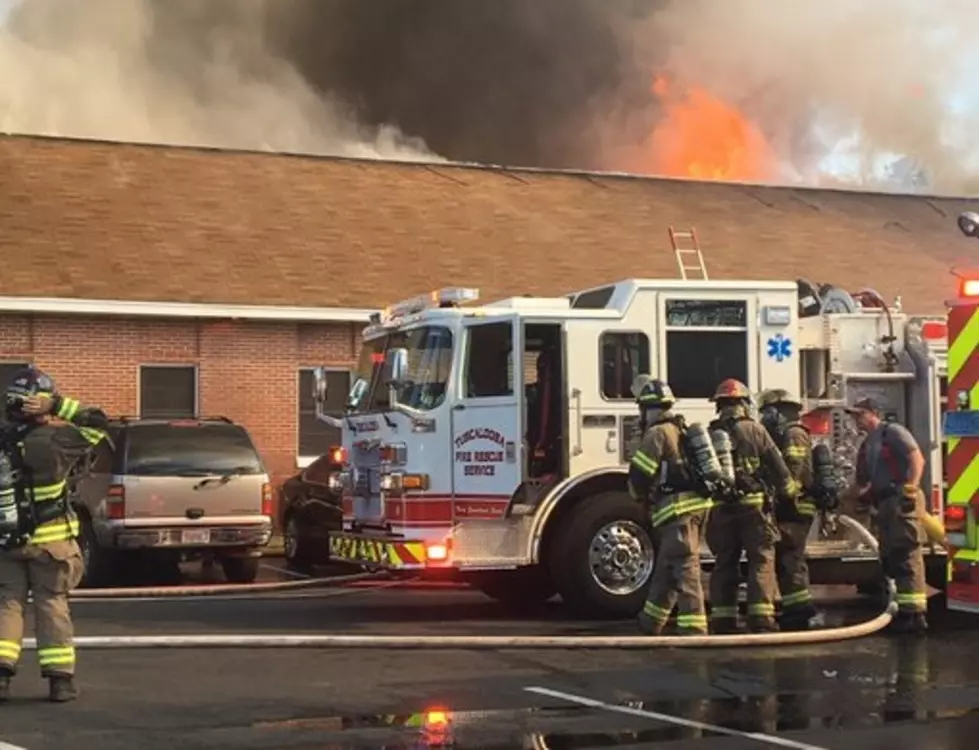 Tuscaloosa's Mount Pilgrim Baptist Church Damaged in Fire
Firefighters work to extinguish fire at Mt. Pilgrim Baptist Church in Tuscaloosa. (Tuscaloosa Fire Rescue)
Mt. Piligrm Baptist Church on on East 39th Street was seriously damaged in a fire Thursday morning, according to the Tuscaloosa Fire Rescue Service.
The first responders tweeted that they a daycare was in session at the church when the fire broke out, but everyone inside made it out safely.
They were still working to extinguish the blaze at 10:30 Thursday morning. There is no word yet on what caused the fire.