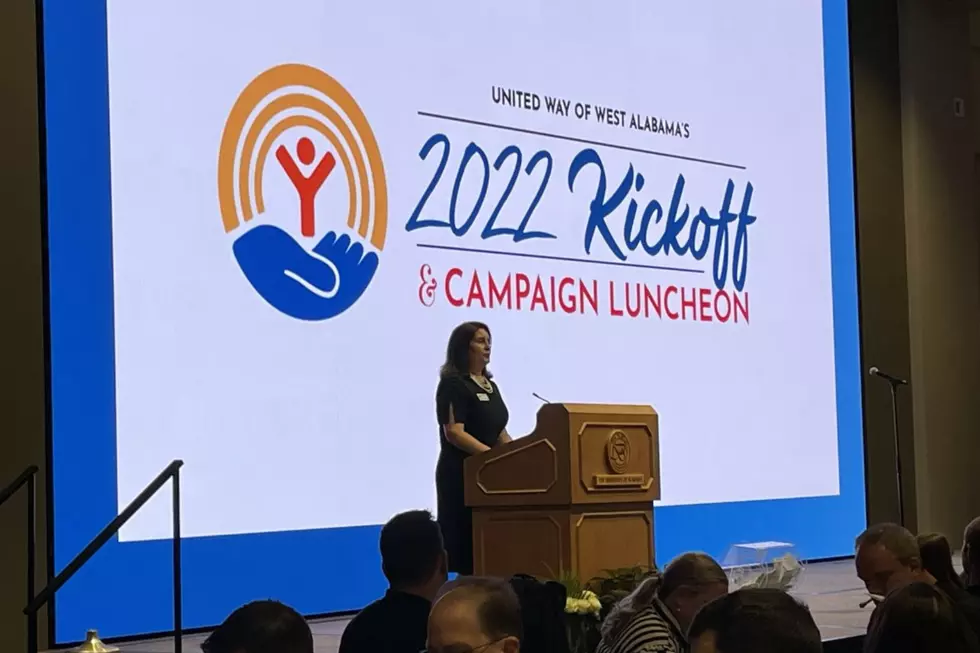 United Way of West Alabama 2022 Campaign Attempting to Meet Largest Goal in History
(Brittany Marshall|Tuscaloosa Thread)
The United Way of West Alabama hosted their annual kickoff luncheon Tuesday where this year's largest goal in history of $4,375,000 is expected to be raised for the 2022 campaign.
The event was held at the Bryant Conference Center and featured West Alabama contributors who assist the organization with meeting their goal by raising funds that will be used to benefit the 26 community community partner agencies that are supported by UWWA.
United Way of West Alabama's President and CEO, Jackie Wuska, said the donations raised this year will allow the organization to help offset costs many organizations face while making sure additional organizations in need can receive help.
"The cost of everything is rising, so the need is even greater so that's why we increased our goal this year," Wuska said. "We're also adding four agencies in anticipation of the growing need our community is having. We're hoping everyone can do their part and participate at whatever level they can to help us reach the largest goal we've ever set."
Jheovanny Gomez, UWWA's 2022 campaign chair said by donating to the campaign, local organizations can continue their works without worrying about the financial obstacles they may be facing and allows community members the opportunity to give back in a major way.
"There's a lot of challenges in our community after the pandemic so it's important that we reach our goal because the community needs it," Gomez said. "We live in a great community and our community always pulls through and helps us meet our goal because everyone understands that in times of need, the community comes together and helps us out."
To partner with or donate to UWAA's efforts, community members should visit www.uwwa.org.
Top Stories from the Tuscaloosa Thread (8/1 - 8/7)
15 of the Top Stories published by the Tuscaloosa Thread during the week of August 1st, 2022.