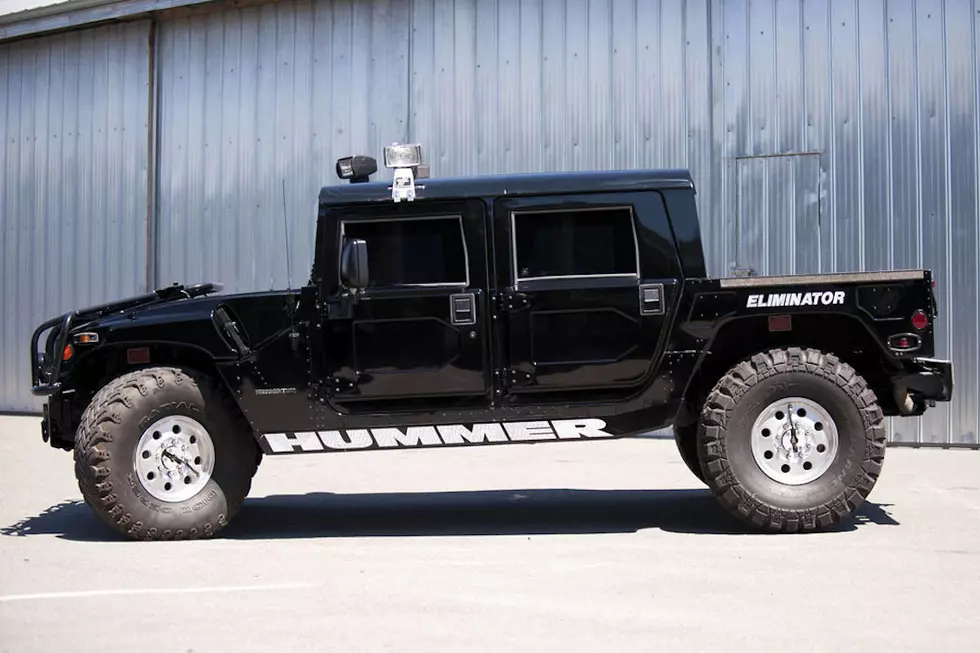 2Pac's Hummer for Sale in Auction
RR Auction
If you're a Tupac Shakur fan and you have a ton of money to blow, you may want to check out an upcoming auction.
Starting Thursday, RR Auction will begin accepting bids for a 1996 Hummer H1 owned by the late rapper. Relisted at $100,000, RR Auctions will be accepting bids until Aug. 17. The truck previously sold in 2016 for $337,000 to a bidder from Ohio but the person defaulted on payments.
Purchased in 1996 a month before his death, it is believed to be the last vehicle ever purchased by the rapper. Equipped with a 6.5 liter, turbo diesel V-8 engine, the Hummer features an automatic transmission and the customized license plate "YAKNPAK," in honor of Yaki "Prince" Kadafi. And as an added bonus, the Hummer also comes with promotional cassettes for Pac's All Eyez on Me album.
50 Greatest West Coast Hip-Hop Artists of All Time