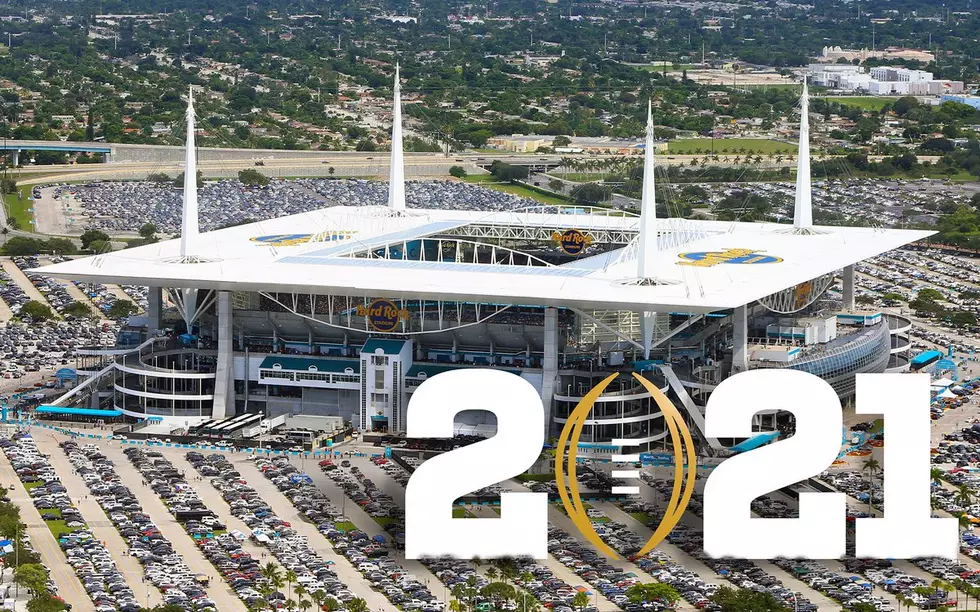 4 Things to Do in Miami for the 2021 National Championship
(Photo Courtesy of @CFBPlayoff, Twitter)
With just hours left until Bama's biggest game of the season, it's prime time to prep how you'll be watching. Luckily, those who managed to secure a ticket to watch the game in Miami will find plenty to do after the game ends and Bama crushes the Buckeyes. Here's a list of the five best places to start when planning your (safe) Miami Championship vacation.
Enter your number to get our free mobile app
Although Miami's popular clubbing scene may not be the same as it was before COVID-19, the city is still home to countless breweries and microbreweries designed to give you a taste of the city in a more intimate environment.
If you're only in town for another day or so, try looking into Cycle Party's Wynwood Brewery Tour - a group bicycle tour that'll help you hit several breweries in a short amount of time. Some of the stops include staples like Concrete Beach Brewery, Wakefield Brewing, and newcomer Veza Sur.
Miami features a large expanse of outdoor dining options for a variety of different tastes. At the top of South Beach's 1111 Lincoln Road building sits Juvia, a French and Asian blend that's worth it for the view alone - a 280-degree view from the beach to Biscayne Bay. Nestled in an independent bookstore is The Cafe at Books & Books, targeted for more casual audiences. It features a menu consisting of local sandwiches and salads with a large vegan menu.
3. Historical Attractions
Historic Miami is not something you'll want to ignore. It's home to one of the largest collections of Art Deco architecture in the United States to start. In the vicinity of Biscayne Bay, you can find a swath of historic homes like the Vizcaya Museum & Gardens, or the Barnacle Historic State Park. Not to mention that all these homes are right by the water.
Looking to recover after a night of celebrating Bama's title win? Miami's South Beach is a must-see when looking for some R&R. The city's beaches stretch over 20 miles of the Atlantic coastline, visit dog-friendly beaches like South Pointe Park or the mile-long Surfside Beach and Bal Harbour to take a dip.
Top Stories From The Tuscaloosa Thread (12/28-1/03)