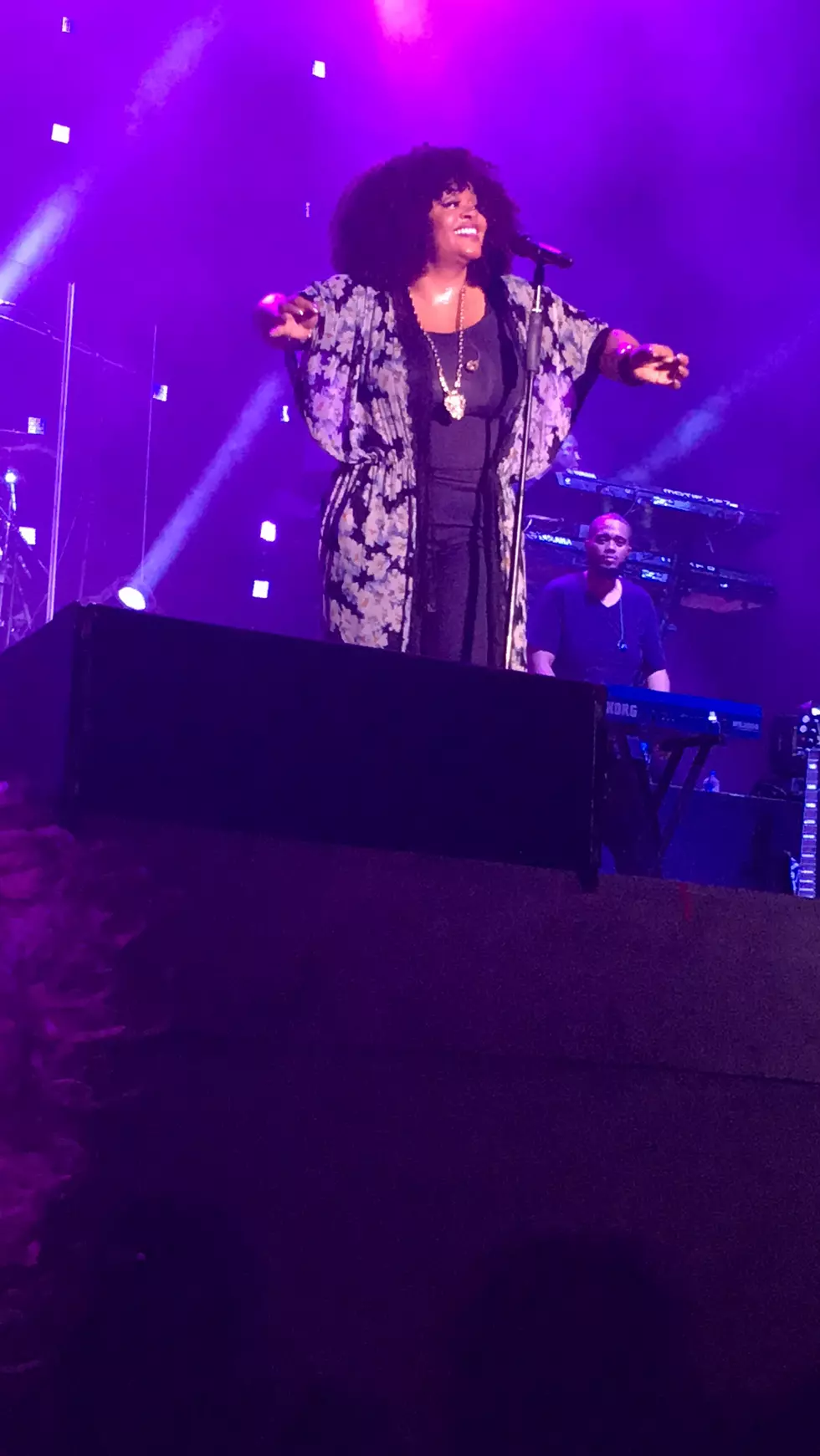 A Recap From The Jill Scott Concert
Jill Scott Doing Her Thing
Amphitheater and Jill Scott absolutely threw down for T- town. Unfortunately Common was unable to attend due to some weather / flight issues but it was still a really good show without him.
I had the opportunity to sit on the front row and see the beautiful Jill Scott up close and personal and here are some of the pictures i had a chance to snap. Even though rain did  postpone the show for a few minutes once Jilly from Philly hit the stage she made us forget about it all.
Here is a recap of the show, enjoy.