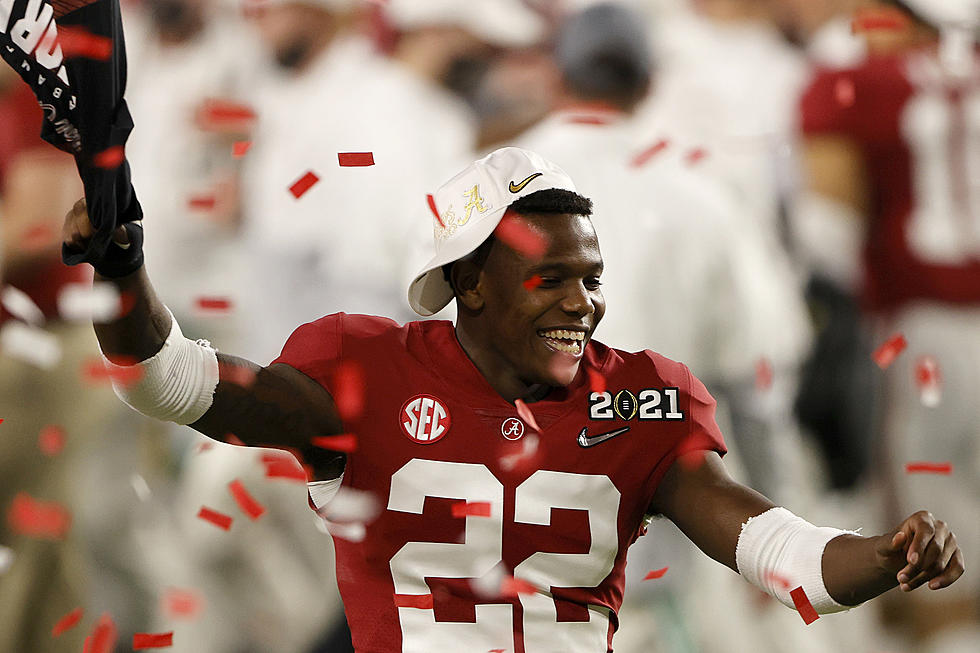 Alabama Defensive Back Enters Transfer Portal
Getty Images
Alabama senior defensive back Ronald Williams has entered the transfer portal according to AL.com's Matt Zenitz. Williams transferred to Alabama by way of Hutchinson Community College in the class of 2020.
Williams suffered a broken arm in fall camp but was able to return to play in three games. He played against Mississippi State, Kentucky and Arkansas and recorded one tackle.
He was originally a three-star recruit out of Ferriday High school in Louisiana. Williams turned himself into the No. 3 JUCO corner. After two seasons in junior college he chose Alabama over Auburn, Kentucky, Mississippi State and Texas A&M.
In 2019 Williams recorded 31 tackles with three interceptions and five pass breakups in 10 games as a sophomore and recorded 18 tackles and one interception as a freshman in 2018.
Alabama brought in No. 1 overall player in the state of Alabama, cornerback Ga'Quincy McKinstry, and is expecting to add JUCO Khyree Jackson prior to the start of the season. Williams is on the move after the NCAA recently approved a rule allowing transfers immediate eligibility.
CHECK THIS OUT: This Texas Home Boasts Its Own Beach And Zipline
MORE: See 30 toys that every '90s kid wanted