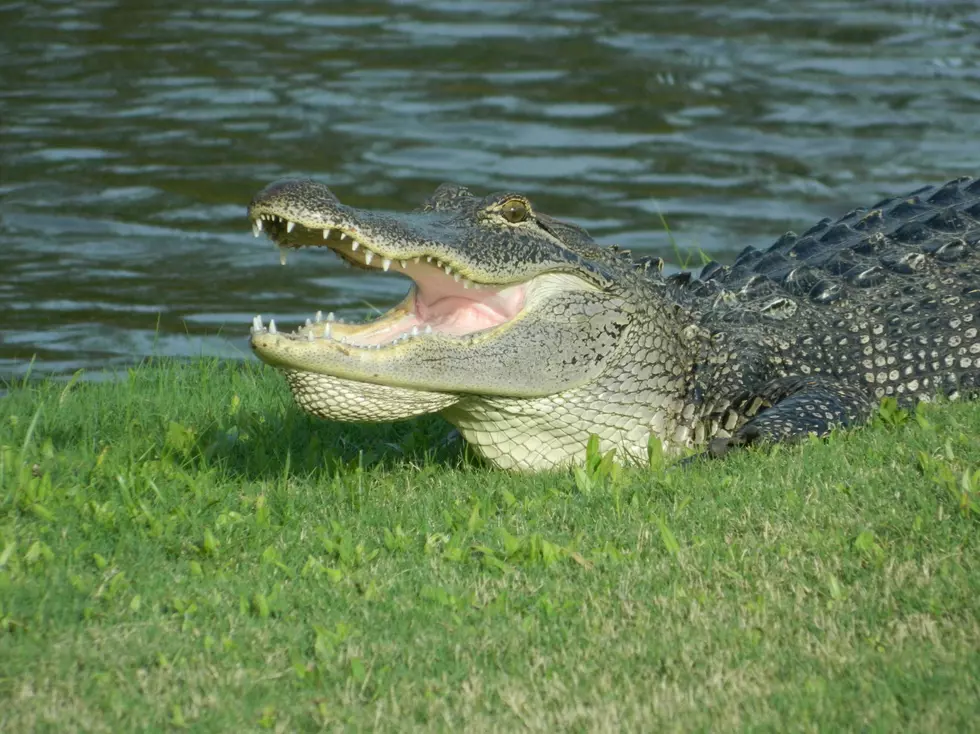 Alabama Gators Multiplying And Killing Our Pets
Philip A. Guillory (Big Boy Chill)
Can we all say that it seems that Gators seem to be taking over the world! Maybe not the world but at least in the United States.
In Leesburg Florida recently a couple of friends who were duck hunting lost their entire "catch" to a hungry alligator. Cass Couey and Kevin Stipe were inevitably feeding what they called a dinosaur.
The 13-foot gator would come up and grab every duck they shot down. It was a race they kept losing. Seems that these alligators are getting very comfortable living among us.
What about the alligator crossing the road here in Alabama! I have not forgotten that one.
We have had a horse beat the daylights out of an alligator to a 74-year-old wrestling one to save his furbaby. Of course, we all remember the picture of that mammoth gator on the golf course.
Have we all become oblivious to the fact that we may become a food source? Just this past weekend a man in North Carolina was killed and dragged into a pond by a killer alligator.
The local authorities there did catch and euthanize the alligator.
This of course posed a question for me, are there many gators in Alabama? The answer is yes.
Last year the city of Daphne asked residents and visitors to be safe due to the number of alligators roaming the streets. After a massive rainfall, the gators took to the streets literally.
An 11-foot gator bit the arm off a man swimming in an Alabama lake. The list goes on…scary.
Unfortunately, I have found many occurrences where humans and alligators cross paths in Alabama. Not all of them end well for us.
All I can say is if you happen to see one of these, no matter the size, do not approach it. It seems like they have gotten a taste of us and like it.
Most Dangerous Alabama Animals That Could Kill You
10 Most Dangerous Animals in Alabama
The state of Alabama is known for many things, such as college football and southern hospitality, but it is also home to some not-so-friendly critters. This is a list of some of the most dangerous animals in random order.
Alabama Fish Consumption Advisories for West Alabama