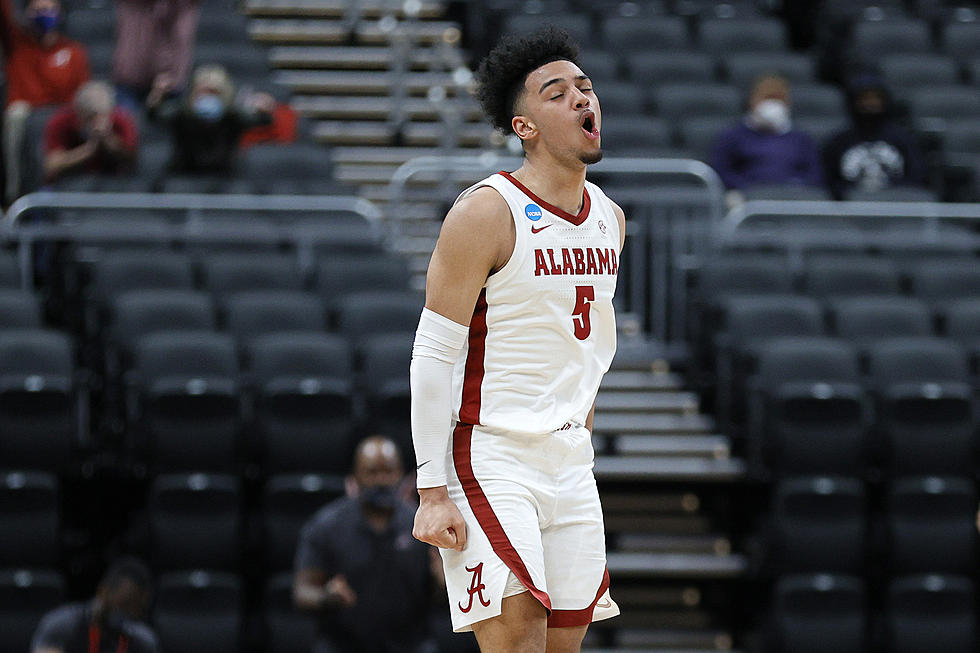 Alabama Guard Announces His Return to Tuscaloosa
Getty Images
Alabama junior guard Jaden Shackelford has announced via his Twitter that he will withdraw from the transfer portal and return to Tuscaloosa for the 2021 season. Shackelford had entered the portal at the beginning of the month at the same time withdrawing his name from NBA consideration. The guard from California led the Tide in scoring last season with 14 points per game.
Shackelford is a former 4-star recruit out of the class in 2019 out of Hesperia, CA. Shackelford has earned a spot on the SEC All-Freshman Team in 2020 and Second Team All-Conference in 2021. He has scored 927 career points for the Crimson Tide in the last two seasons.
The 6-foot-3 guard notched a career-high 28-points as a freshman in both the Auburn and Arkansas games as a freshman and put in 27-points against Vanderbilt as a sophomore. Shackelford chose to come to Alabama over Kansas State and UNLV.
It was presumed that Shackelford may have considered other options due to incoming guards JD Davison and Nimari Burnett. Shackelford had told Jeff Goodman of Stadium that he was considering Ohio State, Texas Tech and Oklahoma as his other options were he to leave Alabama.
His return gives the Tide much needed experience returning to the squad that lost John Petty Jr., Herb Jones, Alex Reese and Jordan Bruner from an SEC Championship winning squad.
The Alabama Crimson Tide is expected to be one of the best teams in the Southeastern Conference. The Tide brought the No. 9 recruiting class to defend its SEC regular season and tournament championship.
Alabama Men's Basketball's Top Career Rebounders
Bama All Time Steals
The 10 Greatest College Football Rivalries
PHOTOS: Alabama Celebrates #18