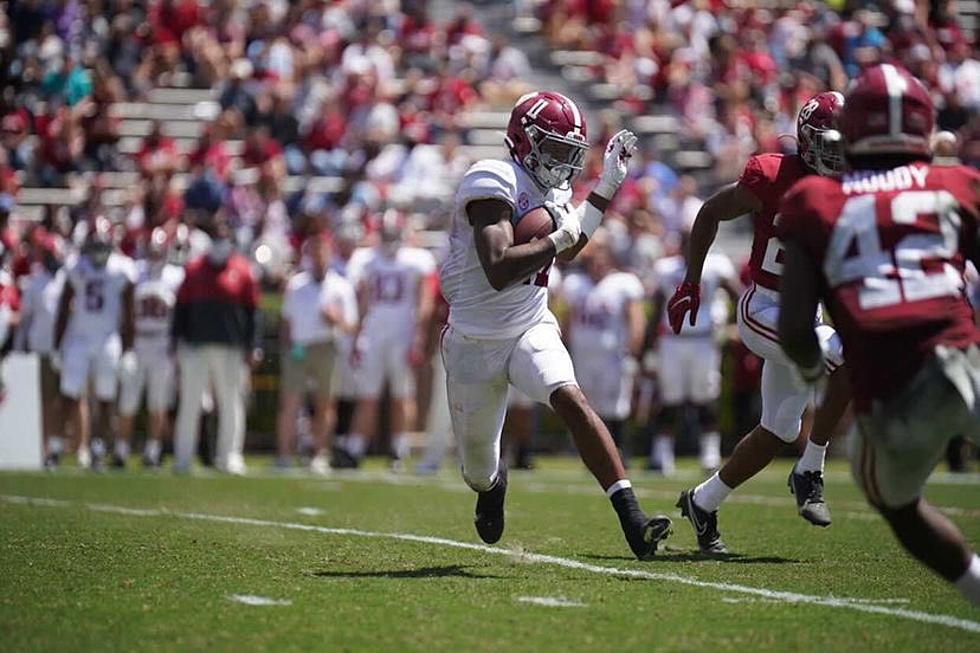 Alabama Wide Receiver Traeshon Holden Capitalizes On NIL
Photo Courtesy of @300_Sh0wtime on Twitter.
Thursday, July 1 marked the first day that college athletes could legally profit off of their name, image and likeness. College athletes across the nation have taken to social media announcing they are open for business opportunities and the first Alabama football player has announced a deal.
Sophomore wide receiver Traeshon Holden announced on his Instagram a partnership with a video game company and a graphic designer. Alabama fans can now play video games with Holden by way of Yoke Gaming. Holden, appeared in five games as a freshman last year without recording a statistic.
Holden announced on his Instagram, "We are COLLEGE ATHLETES… We are building our brands and working everyday to be the best student-athletes we can be. We finally have the chance to get paid for marketing opportunities. This is my first paid post announcing I've joined @yokegaming. All fans can now game with me on the @yokegaming app. All athletes DM me and I can help you get set up and let's get PAID."
The sophomore from Kissimmee, FL. is expected to step into a larger role on offense this season with the departure of DeVonta Smith and Jaylen Waddle for the NFL. Holden was a 4-star recruit who played his final year of high school football at Narbonne High School in Harbor City, CA. 247Sports considered him the No. 42 wide receiver in the 2020 class and the No. 22 ranked prospect in the state of California.
Yoke Gaming is a platform offering an opportunity for fans to connect with their favorite athletes and play their favorite games with one another. Holden appears to be soliciting both fans and athletes to join the platform to grow the brand.
Best Numbers in Alabama Football