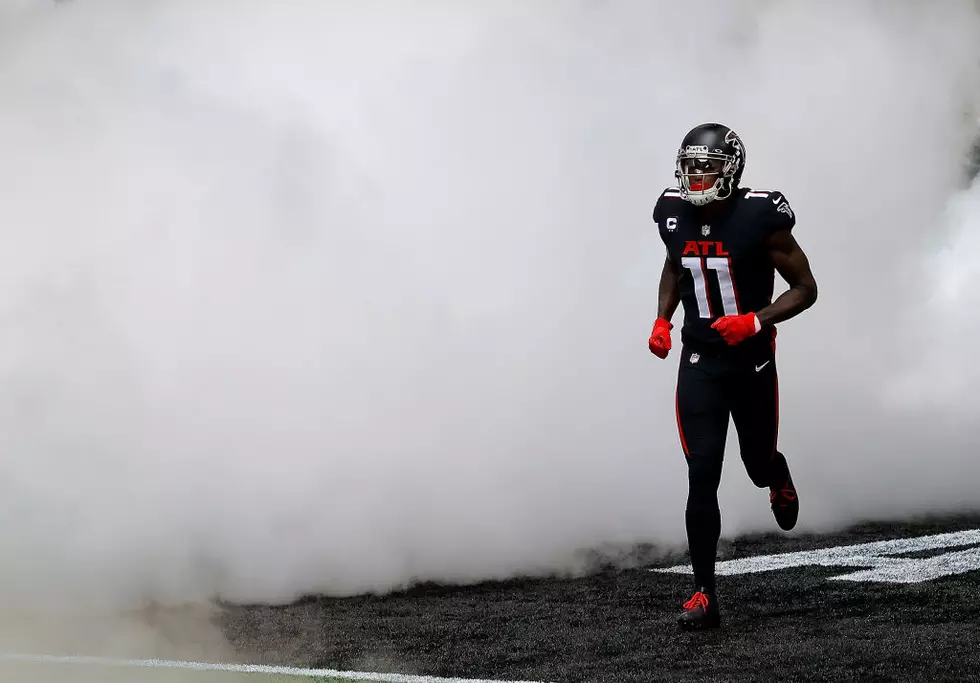 Atlanta Falcons Plan To Play in London in October
Getty Images
The 2021 NFL schedule is getting even crazier as the league has announced that the Atlanta Falcons will play one of its home games in London, England next year. The opponent has still yet to be announced but it's been confirmed that the Falcons will play the game in October at the Tottenham Hotspur Stadium in London.
With the 2021 full schedule coming out some time in May, we can expect the full details of the game to be released as well. This includes opponent, date, time, and game attendance. The NFL has also confirmed that the game will be a non-divisional matchup so all divisional rivalries in the NFC South will be played at home stadiums. The Falcons non-divisional home opponents include the Detroit Lions, New England Patriots, New York Jets, Philadelphia Eagles, and the Washington Football Team.
With the NFL expanding to a 17-game season this year, the Falcons playing as the home team in London will mean that the city of Atlanta will only host seven of the Falcons' games while the Falcons will have to play on the road ten times (London included).
With the loss of a home game in Atlanta, Falcons season-ticket holders will be issued a credit back for the game. Details surrounding access for Falcons season-ticket holders to their game in London has yet to be announced but can be expected once the NFL schedule is released in May.
The Falcons have played in London once before in October of 2014 where they suffered a 22-21 loss to the Detroit Lions, which is one of the five teams Atlanta could possibly play in the UK in 2021.
Alabama Football Players in the Hall-of-Fame