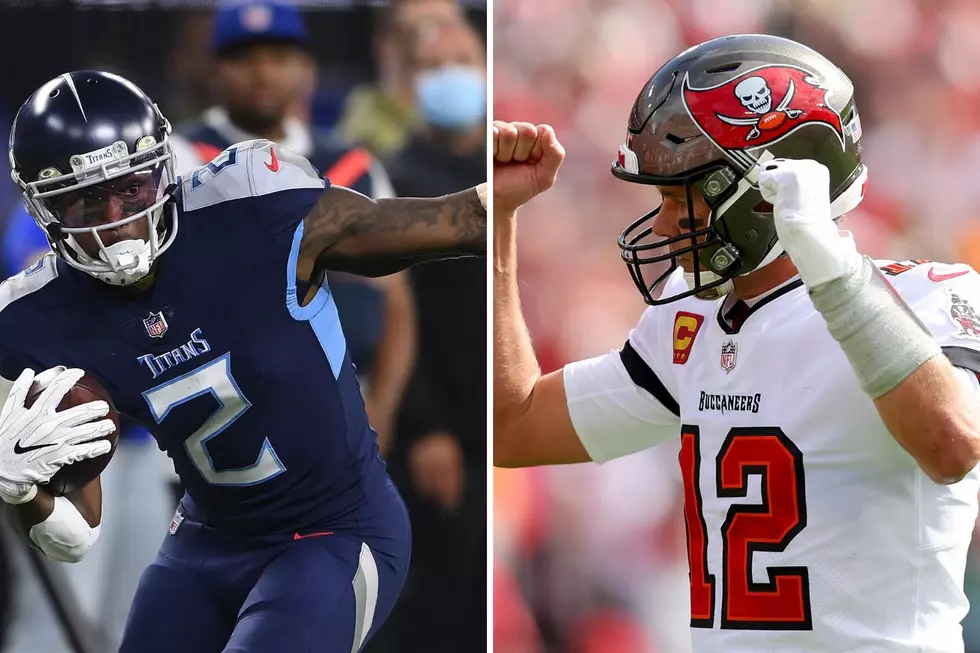 Julio Jones Signs with Buccaneers, Joins Forces with Tom Brady
Getty images, Canva
Former Crimson Tide wideout Julio Jones, after spending most of this offseason as a free agent, signed with the Tampa Bay Buccaneers on Tuesday, Adam Schefter of ESPN reports. Jones spent last season as a member of the Tennessee Titans and joins Tampa Bay on a one-year deal.
A former five-star prospect in the 2008 recruiting class, Jones was a part of the legendary squad that kickstarted the Nick Saban era at Alabama. In his three years with the team, the Foley, AL native compiled a whopping 2,653 yards and 15 touchdowns, making him one of the top targets in program history.
After his time with the Tide, Jones was drafted in the first round by the Atlanta Falcons where he played for nine seasons, and was consistently one of the top receivers in the NFL. Lingering issues from a hamstring injury caused Jones to miss most of his final year in Atlanta and the wideout was traded to the Tennessee Titans after 2020.
Jones continued to deal with lingering problems from his previous injury in his lone season in Tennessee, but showed flashes of his old self when healthy.
Now, given a full offseason of recovery, the veteran wideout should be ready to be a big contributor for his new team. While it's unlikely Jones will be used as a first option in the offense, he will provide depth and experience to an already solid unit.
Jones has made an appearance in the Super Bowl just once across his ten-year career, losing to none other than Tom Brady in disastrous fashion. Now that the pair have linked up for this season, could this be Jones' best chance at a ring?
Iconic Photos From Alabama's 18 National Championships
Claimed or recognized, no FBS football program has more national championships than the Tide. Look back on all 18 titles in Alabama history with these photos.
Highest Rated Recruits of the Saban Era By Year
Check out Alabama's highest-rated recruit from each Crimson Tide recruiting class during the Nick Saban era.