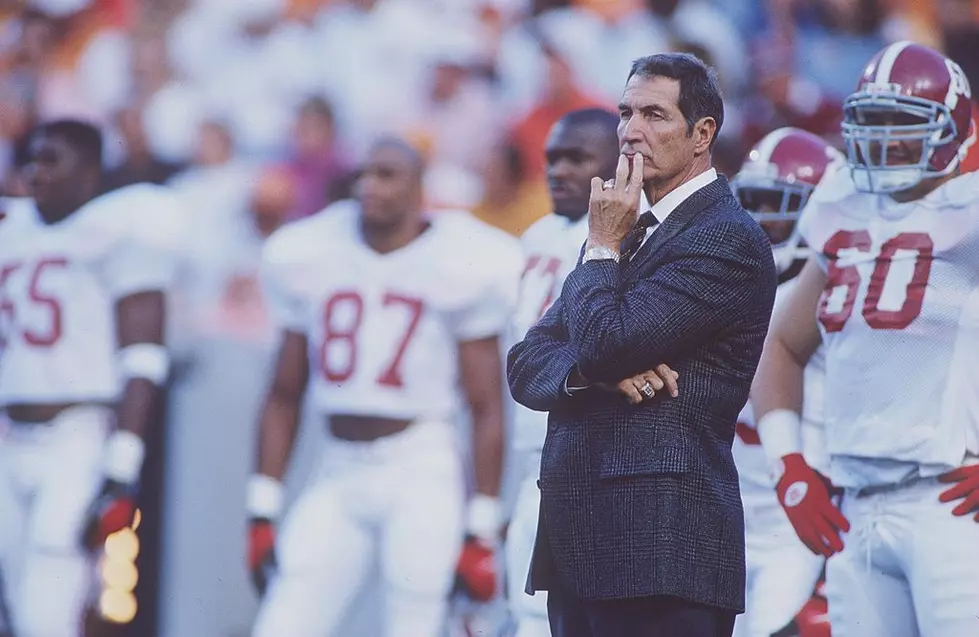 Besides Bryant and Saban, College Coaches That Alabamians Admire
Rick Stewart/ALLSPORT
Enter your number to get our free mobile app
The state of Alabama and football go hand and hand. There is lots of love for high school and college football throughout the Yellowhammer State. I often wonder why we don't have an NFL team here.
Growing up, I played softball and summer league basketball. Let's just say I looked good in the uniform. Music was more of my thing which is physical as well. I did love watching football with my Dad. College wise, we cheered on the West Virginia Mountaineers, Duke, and the University of Miami.
What I learned from sports coaches and music directors is having a strategic mindset. I like that. Last week, I posted a poll on Facebook that got Alabamians chatting about college football coaches. [Besides Bryant and Saban] Who do you think are the best college football coaches past and present?
Here are the most mentioned college football coaches. It was a three-way tie for the most mentioned, along with the contenders.
College Football Coaches That Alabamians Admire