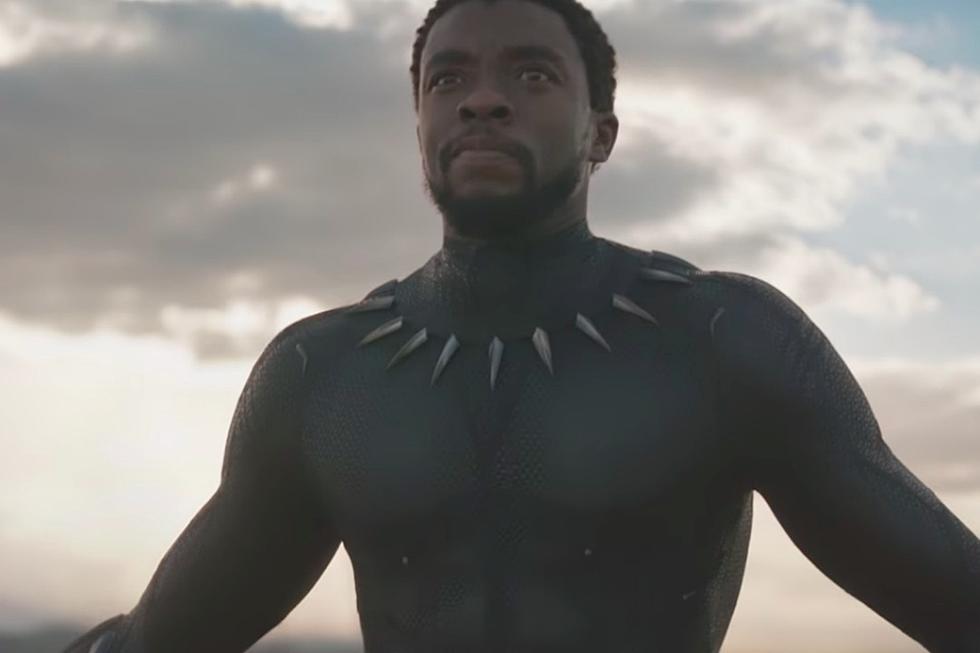 'Black Panther' Advance Ticket Sales Already Setting Records
Youtube
We all knew that Black Panther was going to be a huge movie. The hype for the Marvel film, directed and co-written by Ryan Coogler (Fruitvale Station, Creed), has reached a fever pitch.
But now there are numbers to back up the hype. Deadline reports Black Panther is already beating out Captain America: Civil War as Fandango's best-selling MCU title in the first 24 hours of presales.
Since presales help gauge how a film will do during opening weekend, this is big news. Captain America: Civil War jump-started the summer blockbuster season the first weekend of May 2106 with $179M. Black Panther doesn't have the advantage of a summer opening but it does open during the four-day President's Day holiday weekend on Feb. 16. And with the way fans have gone crazy every time a poster or new trailer is revealed, stacked with these early presale numbers from Fandango, the film is looking to have a huge weekend and possibly break a few records in the process.
Deadline says that if Black Panther comes close to doing Captain America: Civil War numbers, it would be the biggest movie opening for a February release ever. Already, in a recent Fandango survey, Black Panther was voted as one of the year's top two most anticipated movies—coming in second to Marvel's Avengers: Infinity War. 
Also added to the film's overall appeal is the music, with Kendrick Lamar curating and producing the soundtrack.
Check out the trailer for Black Panther below.
Marvel's Dopest Hip-Hop Variant Covers