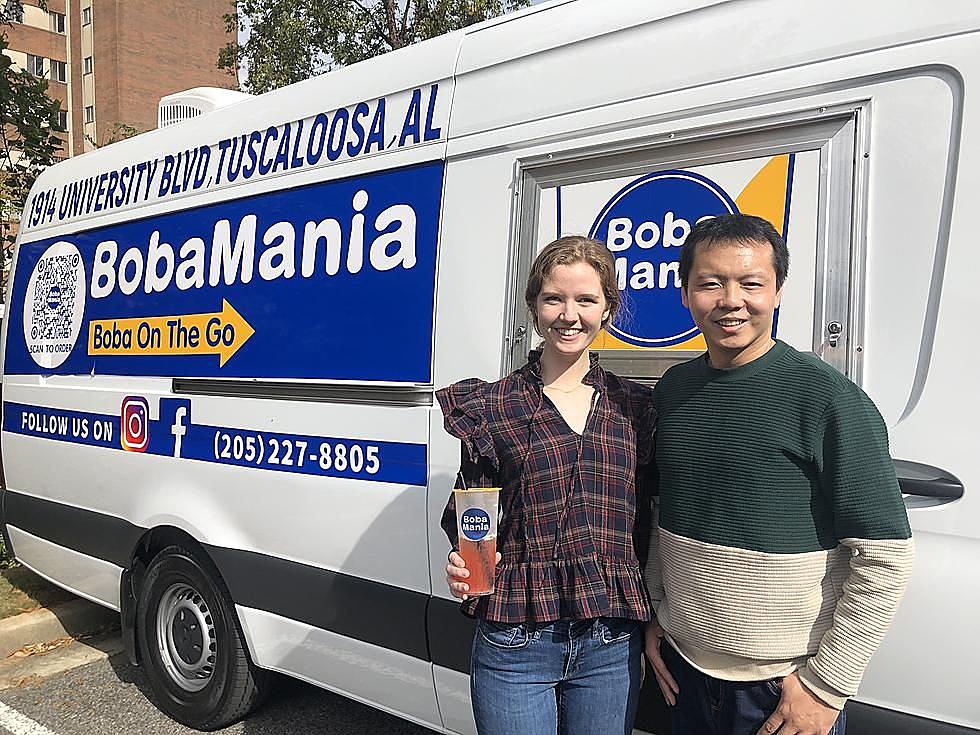 BobaMania to Celebrate Second Location Opening in Midtown Village
(Noah Lueker | Tuscaloosa Thread)
BobaMania will soon have a second home in Tuscaloosa with the opening of their Midtown Village location this weekend.
The Tuscaloosa boba tea shop opened its first shop on University Boulevard in Downtown Tuscaloosa in 2021, but with the growing demand for boba tea, the business decided they had several reasons for needing a new location and Midtown Village was where they set their sights.
"We love the [original] location. We think it's a great location, but it's pretty small and there's not a lot of storage space at all," Shannon Grady, BobaMania's store manager said. "We want to be able to reach more people in Tuscaloosa. Because our first location is closer to UA and downtown, I know a lot of people stay away from that area because of the traffic, so we when we're thinking of where else in Tuscaloosa should we open our minds, we immediately went to Midtown Village."
Grady said they hope the move will allow them to be the number one Boba brand in Tuscaloosa.
BobaMania will celebrate the opening, beginning with a soft opening Thursday afternoon from 2 p.m. until 6 p.m. and will have specials on Friday and Saturday to thank the community for their support.
A grand opening will occur on Friday from 12 noon until 8 p.m. BobaMania will offer every visiting customer a "buy-one-get-one-free" offer all day. On Saturday, customers will receive 50% off their entire purchase all day.
Grady said she wants everyone to know the Downtown location will remain open and will offer the same menu and business hours at the new location, however catering and food truck services will switch to the Midtown Village location exclusively.
Customers can visit the new location at 1800 McFarland Boulevard East, Suite 434.
Stay connected with the Tuscaloosa Thread for continuing coverage of the grand opening, as well as other restaurant and retail developments happening in the Druid City.
Tuscaloosa Restaurants and Businesses That Opened in 2022
New Year... New Tuscaloosa restaurants and businesses! 2022 welcomed in some great spots for shopping, good eats and business in the Druid City area.
Here are 18 restaurants and businesses that have opened since the start of 2022.
9 Tuscaloosa Restaurants and Businesses that Closed This Year
Tuscaloosa has bid adieu to several area restaurants and businesses this year, from the much beloved to the utterly infamous. With more than half the year behind us, here's a look at 10 businesses that have permanently closed their doors in 2022.
Top Stories from the Tuscaloosa Thread (9/19 - 9/26)
20 of the Top Stories published by the Tuscaloosa Thread during the week of September 19th, 2022.