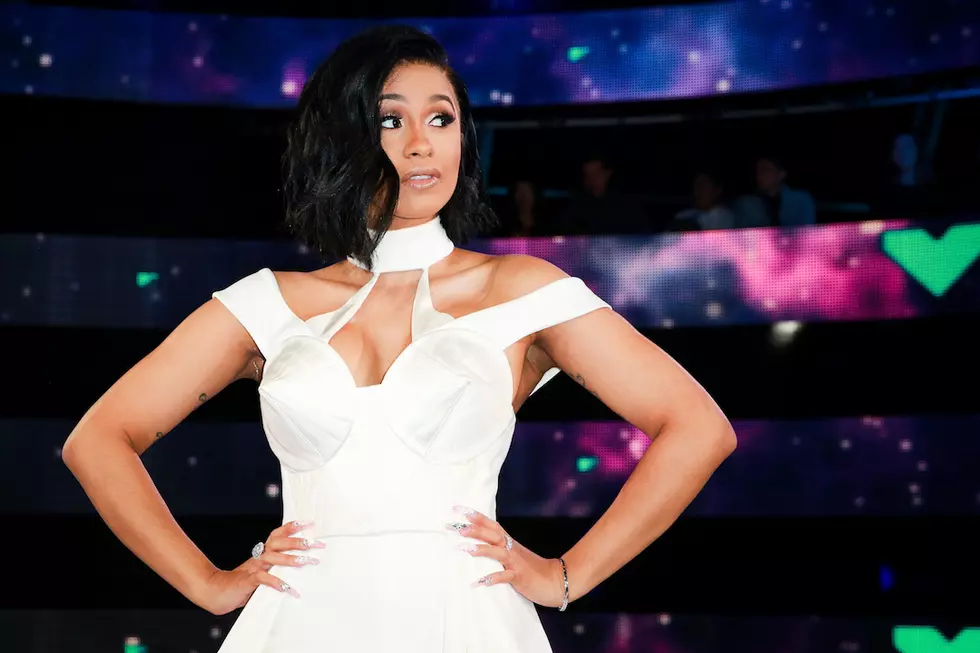 Cardi B Stole the Show at the 2017 MTV Video Music Awards
Getty Images/Rich Fury
Cardi B may not have performed during MTV's Video Music Awards' main show, but the "Bodak Yellow" rapper did steal the show during the pre-show.
First up for Cardi was performing her hit song during the pre-show. Making the most of a small stage, the New York rapper still gave a performance that was main stage worthy. But Cardi's takeover of the show didn't stop there.
During a red carpet interview with Charlamagne Tha God, Cardi have everyone laughing when she was asked about rumors saying her and Offset of Migos were engaged. Showing off her left hand which was sans engagement ring, Cardi burst into song, singing, "Does you see a ring on my ring finger. Boy, is you gon marry me, marry me."
But Cardi B's biggest moment of the night came during the main show when she was presenting the next performer. Before announcing who would hit the stage, Cardi gave a shout out to Colin Kaepernick, delivering a powerful message about the NFL player's national anthem protests. "Colin Kaepernick, as long as you kneel with us, we're gonna be standing for you," she said.
While Cardi wasn't nominated for any awards during this year's VMAs, expect the rapper to have a presence at next year's show as her popularity continues to grow.
2017 MTV Video Music Awards Red Carpet [PHOTOS]