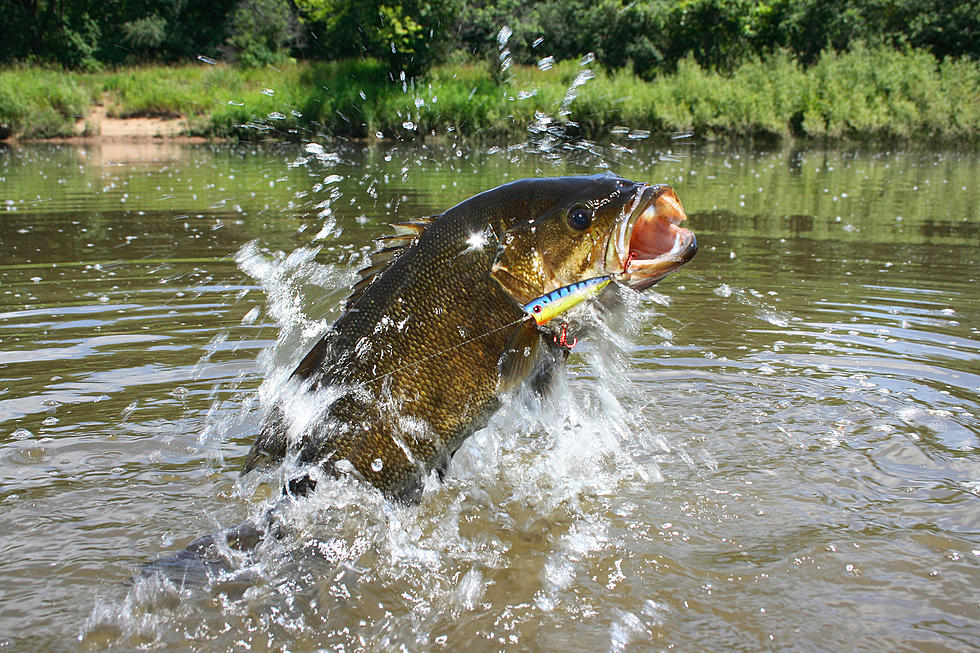 Catch a Tagged Smallmouth Bass and Win $100,000 in Bluff City, Tennessee
stammphoto
A Tennessee boat shop is offering a huge cash prize for anyone who can catch Ol' Walter.
Who's Ol' Walter--and what's he worth?
Watson's Marine in Bluff City, Tennessee has put up a $100,000 (yeah-- ONE HUNDRED THOUSAND DOLLAR) reward for anyone who can catch a tagged smallmouth bass to whom they refer as "Ol' Walter."
Ol' Walter is swimming the waters of South Holston Lake, and the lucky fisherman who catches him will win $100,000. Again: that's one hundred thousand bones... or clams... or whatever you call them (sorry--I had to get in a Big Lebowski joke; it's my favorite movie).
The contest is open from 12:01 a.m. on Saturday, June 12th until 11:59 p.m. Sunday, June 13th. Watson's Marine isn't charging an entry fee, and anyone can participate. Any type of bait can be used, but there is one catch (sorry--had to work in a fishing pun): you have to use a rod and reel.
Bluff City is located near the Tennessee/Virginia/North Carolina border, so it's quite a drive from Tuscaloosa--but wouldn't it be worth it if you were able to catch Ol' Walter and go home with $100,000 in your tacklebox?
Get more information about Bluff City HERE and read up on Watson's Marine by checking out their website HERE.
KEEP LOOKING: See Inside Jason Aldean's Spectacular Beach House Mansion:
You've Got to Check Out this Wild Water Park in Pelham, Alabama
You can wakeboard or climb over a crazy aqua obstacle course at this wild water park in Pelham, Alabama.