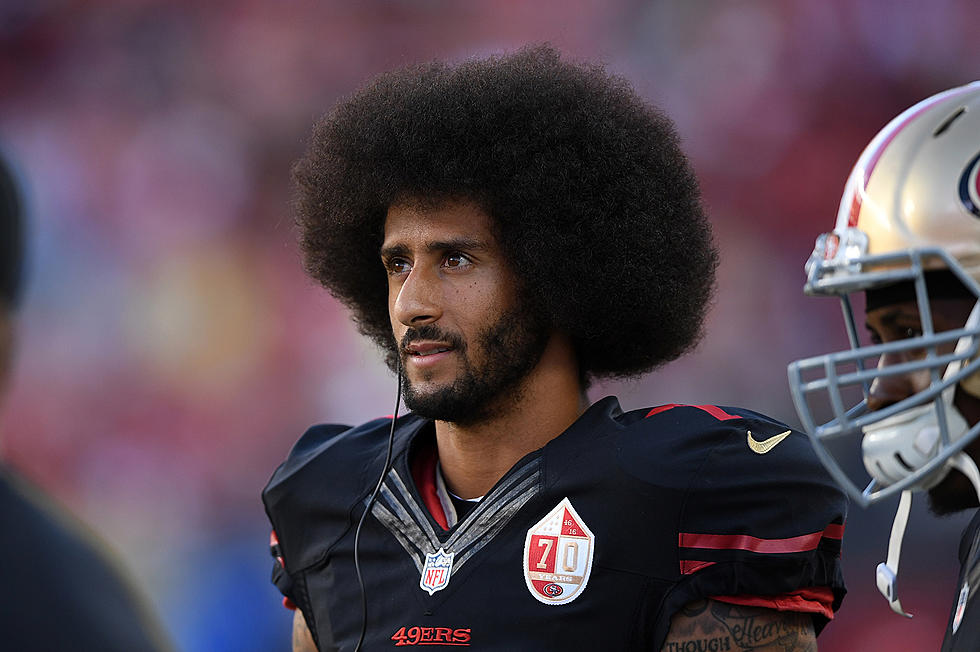 Colin Kaepernick Supporters Hold Rally Outside NFL Headquarters
Thearon W. Henderson, Getty Images
As promised, supporters of Colin Kaepernick rallied outside of the NFL headquarters in New York City on Wednesday to show their support for the free-agent quarterback.
According to Jason Reid of The Undefeated, the crowd was estimated to include 1,200 people. ESPN reporter Coley Harvey said the rally began with James Weldon Johnson's "Lift Every Voice and Sing," which is also known as the Black National Anthem.
Members of the NAACP were also in attendance, sporting special t-shirts which featured Kaepernick kneeling and black closed fist over his head. The official Twitter account for the organization addressed the rally, detailing its purpose. "We demand that the NFL protect the rights of their players who speak out on injustice. #UnitedWeStand," the tweet read.
The rally comes a few days after former and current members of the New York Police Department held a rally in support of the quarterback. While the NYPD event featured "mostly minority" officers, one white person in attendance was former officer Frank Serpico. Of the event, Serpico said, "[Kaepernick is] trying to hold up his government, up to our founding fathers."
10 Hip-Hop Artists Who Successfully Reinvented Themselves