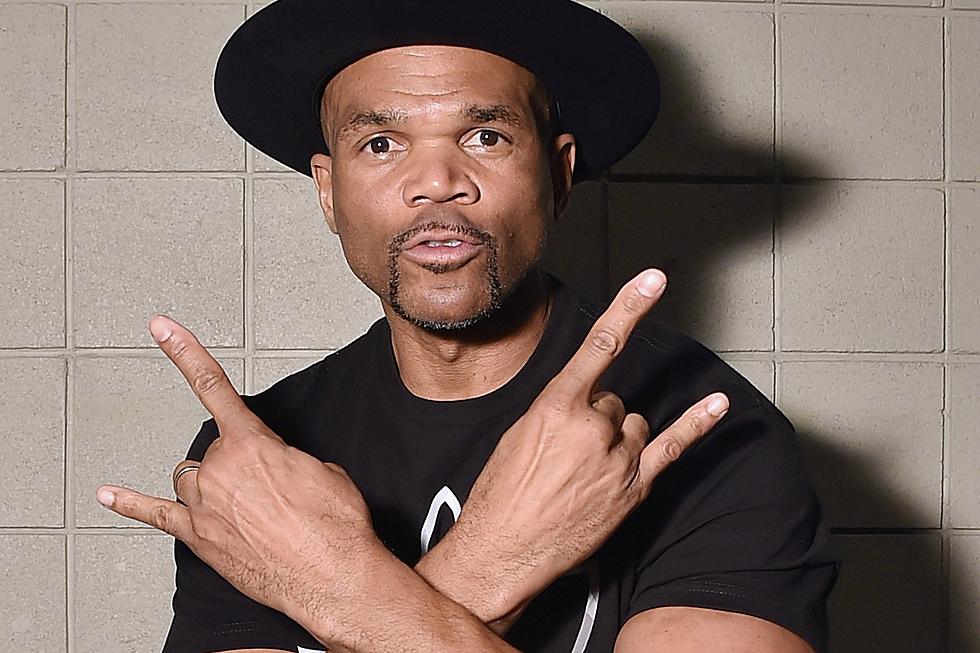 DMC Wants to Know WTF Happened to Hip-Hop
Mike Coppola, Getty Images
DMC has a message for today's young rappers: start being more responsible.
The divide between hip-hop generations is certainly nothing new. For the past couple of years, it's been at the forefront of virtually every major hip-hop discussion, with everyone from Pete Rock and Old Man Ebro chiming in with their thoughts about rap music and its current young curators, like Lil Yachty and Young Dolph.
By now, we've all seen how influential hip-hop is, and how viable it is commercially. As hip-hop has gotten older, and the generational gap is more and more visible, the conversation about whether or not rappers are required to use their art for change, or if the genre is better off when rappers make whatever music they want, has resurfaced with more urgency.
DMC sat down with Double Down News to add his thoughts to the mix. He talked specifically about young rappers' need to be more responsible on wax and realize the power of their words.
"There was a time when as soon something happened in media … that happened historically we jumped on it," he said. "This generation sits back because they think it's not cool to talk about doing something right. These kids now get more attention if they talk about their Xanax problem and how much lean and codeine they take. … Run-D.M.C. smoked more weed than God could possibly grow on this green earth. We never put those concepts and images on record. I drank more liquor then the earth could produce, but I never put those images and concepts on record. Why? Because if Run-D.M.C. could make a record about these [Adidas] and the whole world to this day are on it, what's going to happen if I rhyme about codeine and smoking angel dust? It's a lack of responsibility."
He went on to say that hip-hop needs younger rappers to be more vocal about the current state of affairs.
"Motherfucker named Melle Mel came out and made a record 'The Message.' Right now we need a 17-19-year-old individual to make 'The Message' to shut down all the nonsense we're celebrating," he said. "We need a guy that looks like Lil Wayne talking like KRS-One. We need a guy like Drake making records like Chuck D and Public Enemy."
"Hip-hop mourns for two-three weeks, and then we go back doing the same bullshit – same ideas, concepts and images, like having a gun is cool – not changing the conditions that killed Pac," he said.
When it's all said and done, DMC is adamant that current rappers remember what hip-hop was about when it started.
"We created hip-hop so we didn't need street gangs and drug dealers," he said. "That excuse 'Arnold Schwarzenegger and Bruce Willis make violent action films.' So, my thing to anybody in hip-hop saying it's acceptable because it's entertainment—no, it's different. If you want to use that excuse, then get the fuck off the mic and go be an actor."
Rock Stars Who Said Tragically Stupid Things About Hip-Hop