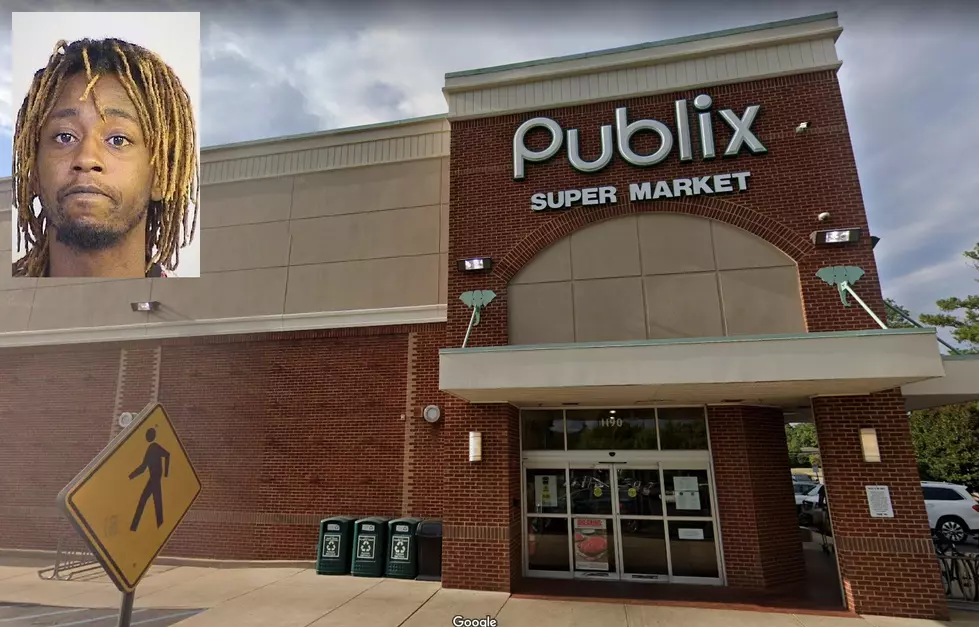 "Vulnerable, Elderly" Woman Badly Hurt In "Completely Random" Attack At Tuscaloosa Publix
Google Maps, Tuscaloosa County Jail
A Tuscaloosa woman will require multiple surgeries after she was viciously, randomly beaten at the Publix supermarket on the Strip, according to court documents filed Thursday afternoon.
In a deposition obtained by the Tuscaloosa Thread, University of Alabama Police said they were called to the store just after 4 p.m. Monday on reports of an assault.
Investigators said the suspect, 28-year-old Joseph Dion Little punched a woman several times in the face with a closed fist.
"The victim suffered from multiple orbital fractures, a brain bleed and a gash above her eyebrow," police said in the deposition. "The victim has pieces of bone floating in her eye socket. This will most likely require multiple surgeries."
Little was arrested and police told the Thread Tuesday that he would likely be charged with misdemeanor third-degree assault, but it appears that charge has since been upgraded -- court documents show Little is now charged with second-degree assault, a felony.
The case is also now being handled by the multi-agency Tuscaloosa Violent Crimes Unit instead of by UAPD alone.
Captain Jack Kennedy, the commander of the VCU, said in a Thursday afternoon press release that the assault took place inside the store after the woman and Little appeared to have "a minor disagreement" before he pushed her to the floor and assaulted her without warning.
Little was originally jailed on a bond set at $15,000, but that number has since been raised to $50,000 at the request of the Tuscaloosa County District Attorney's Office, who said the brutal attack was without provocation.
"A vulnerable, elderly woman was attacked viciously by the Defendant, resulting in the victim being rushed to the ICU for treatment of a brain bleed," a prosecutor wrote in a motion asking for the bond increase. "The Defendant is an extreme danger to the public, as this attack was completely random in nature and targeted one of our community's most vulnerable members."
Circuit Judge Daniel Pruet agreed with the DA's office and has allowed Little's bond to be increased to $50,000 "based on the completely random nature of the attack and the severe degree of violence" involved.
The suspect remained jailed Thursday afternoon. Stay connected to the Tuscaloosa Thread for more on this case if and when it becomes available.
EDITOR'S NOTE: An earlier version of this story said district judge Jim Gentry agreed to raise Little's bond -- the judge who signed the order was circuit judge Daniel Pruet. 
Top Stories from the Tuscaloosa Thread (9/12 - 9/19)
17 of the Top Stories published by the Tuscaloosa Thread during the week of September 12th, 2022.