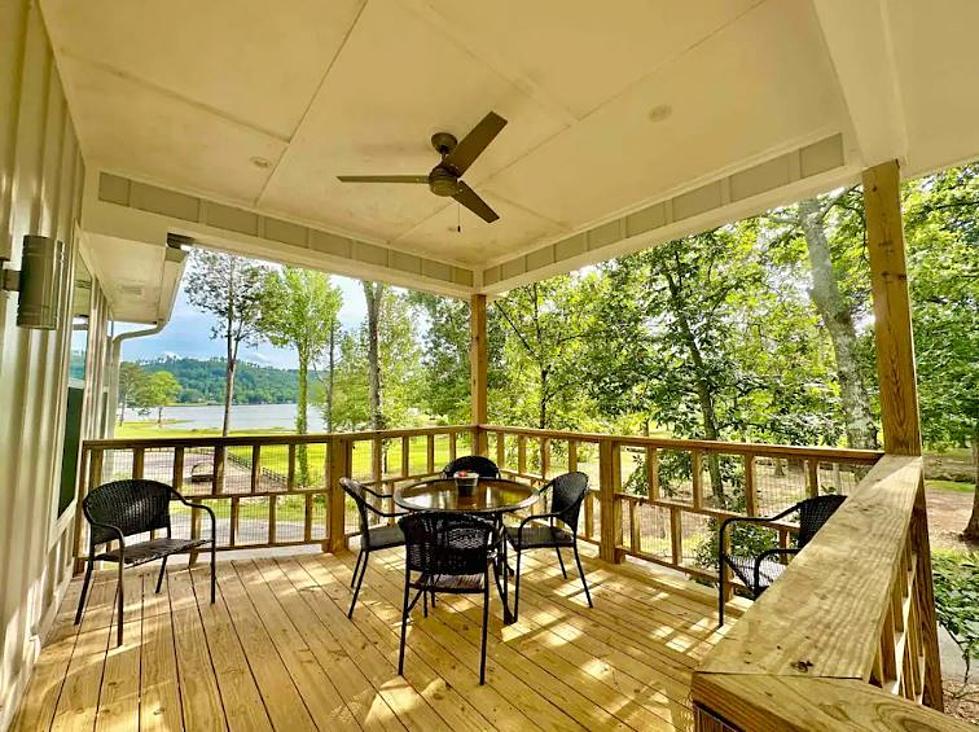 Enjoy Lake, Mountain Views from this Cedar Bluff, Alabama Airbnb
Airbnb
Step inside this amazing Alabama Airbnb that is just 2 ½ hours away from West Alabama. It's a new lakefront property that has simply breathtaking lake and mountain views.
This Weiss Lake "Stilts" Airbnb offers the cleanest water so you can swim, kayak and enjoy other water sports. Also, you can "play corn hole, life-size chess/checkers, take a dip in the pool, play in the sand area or on the playground, make some delicious food on the grill, relax by the fire pit, and roast some s'mores," said the Airbnb host.
When you escape to this Airbnb, it is a modern unit that can sleep 6 guests with 2 bedrooms, 4 beds, and 1 bathroom.
If you seek out adventure you explore Cedar Bluff, Alabama. The host said the Airbnb is close to "Pirate's Bay (water park), DeSoto Falls, Cherokee Rock Village, Little River Canyon, Orbitz Glassblowing, snow skiing, horseback riding, endless trails, rappelling, caving and ziplining.
There is also a community pool, hot tub, playground, volleyball area, and in-ground trampoline.
Enjoy Lake, Mountain Views from this Cedar Bluff, Alabama Airbnb
Alabama's Unique A-Frame Airbnb is Less Than 3 Hours From Tuscaloosa
See Alabama's Most Expensive Luxury Condo with Spectacular Views
Iconic One-of-a-Kind Smith Lake Alabama Castle Hits the Market
Exquisite Tuscaloosa Waterfront Home Has Hit the Market