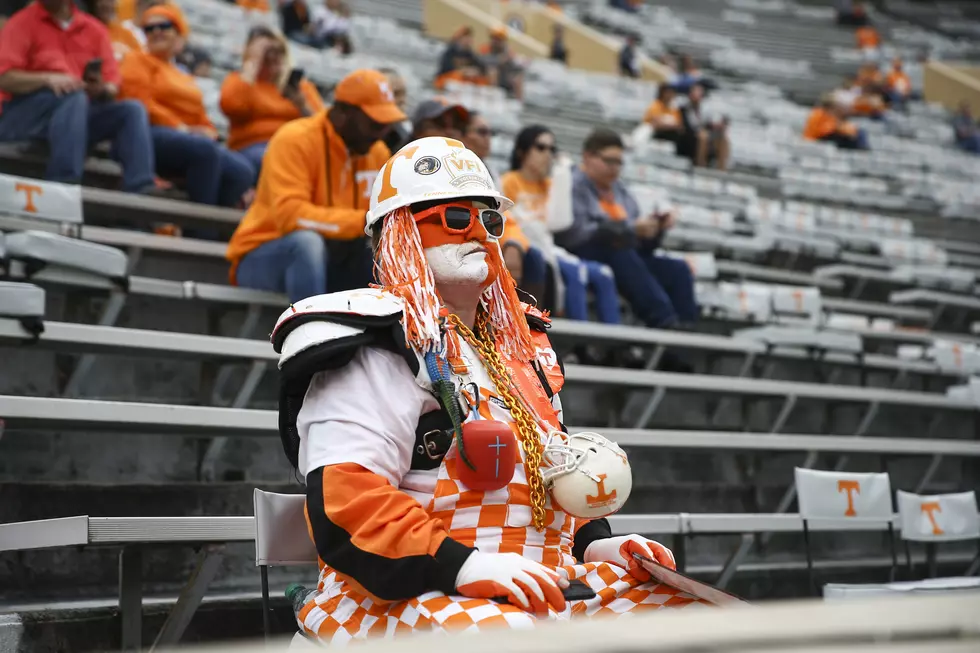 Fans Gone Wild:See Lane Kiffin Hit With Golf Ball In Crazy Finish
Getty Images
The end of the Old Miss vs. Tennessee football game had to be delayed for 20 minutes. Rowdy Tennessee fans began throwing objects on the field. There were water bottles, a large container of mustard, and a golf ball that connected with target Coach Lane Kiffin. Cheerleaders and band members were escorted out for safety.
It was one of college football's wildest endings. Ever. Classless fans acting ugly. Gone wild. Ole Miss ended up beating Tennessee 31-26 after play finally resumed. Lane Kiffin was escorted off the field, wearing a raised white hoodie, by four state troopers.
TAKE A LOOK at this wild college football finish here.
Those classy Tennessee fans visit Bryant Denny Stadium this Saturday to face Alabama on a Bama Homecoming Saturday.
To quote an anonymous Bama fan, "Nothing sucks, like the big orange". And Hate Tennessee Week begins in Tuscaloosa.
The 10 Greatest College Football Rivalries
The 10 Greatest Athletes from Alabama