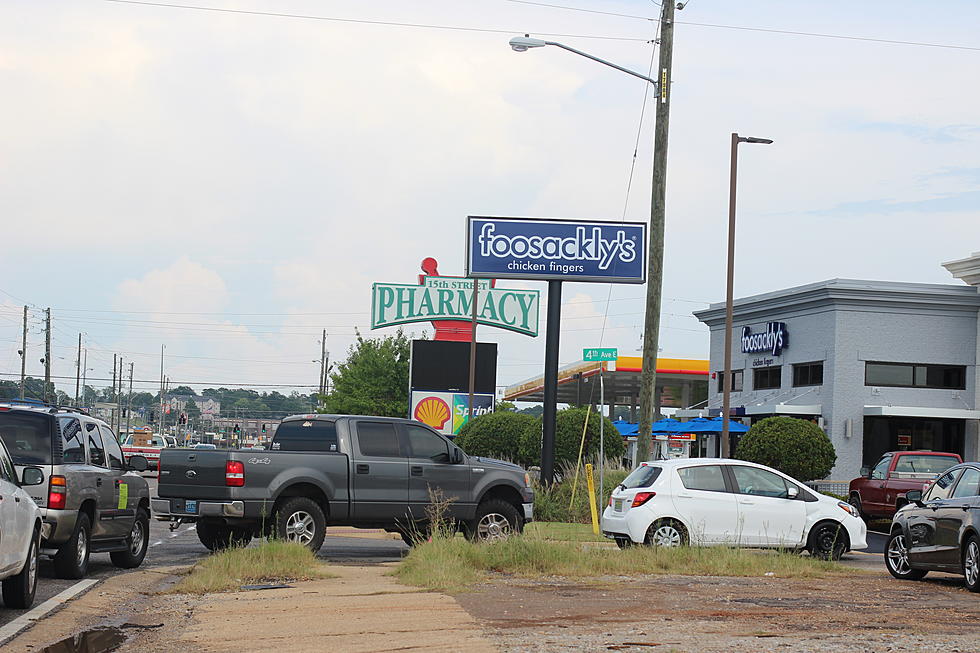 Foosackly's Serves 1,200 Cars On Their First Day In Tuscaloosa
Foosackly's Chicken Fingers
Tuscaloosa's newest restaurant, a franchise of the Mobile-based chicken finger chain Foosackly's, opened on 15th Street Monday and already it's making quite the impact on the community.
Even with two lanes of cars wrapping around the restaurant, traffic spilled out well onto 15th Street as soon as the restaurant opened at 10 a.m. and stayed that way until well into the evening.
Foosackly's stands in what used to be the Schlotzky's Deli building, which was rebuilt after it was destroyed in the April 27, 2011 EF-4 tornado that devastated Tuscaloosa, but closed for good in 2018.
In light of the ongoing COVID-19 pandemic, customers were restricted to a drive-thru only experience, with employees hurriedly making their way up and down the lines of cars taking orders on mobile tablets.
For those curious, the menu consists primarily of combinations of chicken fingers, crinkle-cut fries and their famous Texas toast, with prices averaging around $5 per meal.
Grady Miller, General Manager at Foosackly's in Tuscaloosa, elaborated on the day's success.
"Tuscaloosa people have been very nice and courteous, and extremely patient," Miller said. "We're always open to feedback. People matter most -- that's our core value."
Grady said they ultimately filled roughly 1,200 orders on opening day -- around 100 orders an hour. The restaurant is still operating at a drive-thru only capacity, and Miller said that they intend to take this one meal at a time.
"I've never eaten here, but it looks pretty good," a patron stuck in line told said. "It's good to see places, you know, opening... I keep seeing stuff about restaurants closing down, so this is nice."
Foosackly's is now open on 15th Street every day from 10 a.m. to 10 p.m.
Enter your number to get our free mobile app