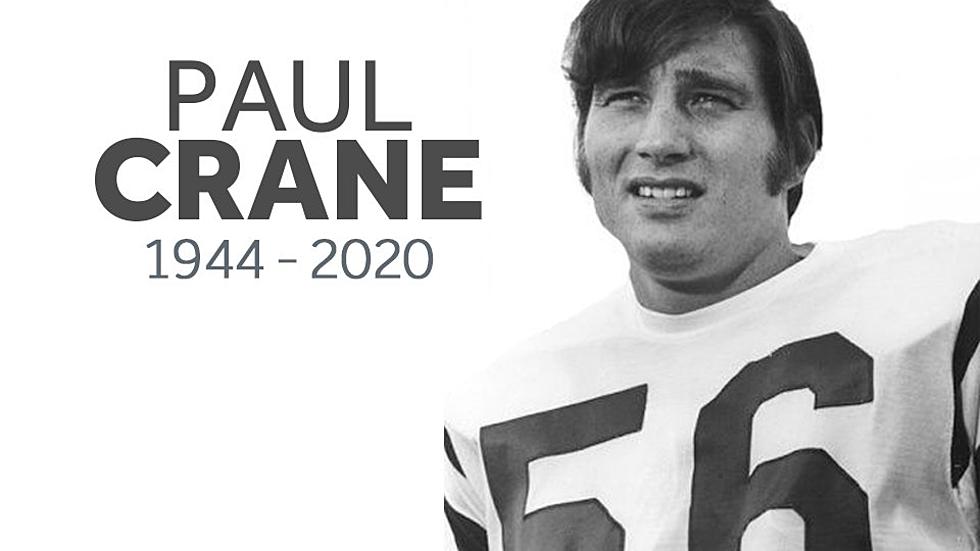 Former Alabama National Champion Passes Away At 76
Photo Courtesy of @WVM13 on Twitter
Former two-time national champion and All-American center Paul Crane has passed away at the age of 76 over the weekend. Crane played center for the Crimson Tide from 1962-65, winning national championships under coach Paul "Bear" Bryant in '64 and '65. He played in the NFL for the New York Jets alongside former Alabama quarterback Joe Namath.
Crane was born in Pascagoula, Miss. but move to Prichard, Alabama and played both linebacker and center for Vigor High School before playing for the Crimson Tide. He was honored as an All-American in 1965 while playing center and leading Alabama to a national championship. He was named SEC Offensive Lineman of the Year in 1964.
After leaving Alabama he joined the New York Jets and helped Joe Namath fulfill his Super Bowl III guarantee. He played in the NFL for the Jets for eight seasons before returning to Tuscaloosa to serve as an assistant coach under Coach Bryant.
He coached for the Crimson Tide until 1977 before moving to Oxford to become an assistant coach at Ole Miss. Crane then left the college game.
Crane moved to Mobile in order to impact the high school sports there. He served as the Mobile area Catholic Youth Organization sports program for more than a decade. He was also head coach for Mobile's McGill-Toolen Catholic School from 1991-98.
He was inducted into the Mobile Sports Hall of Fame in 1991 and the Alabama Sports Hall of Fame in 1994. The Crimson Tide still honors him yearly by awarding the Paul Crane Offensive Lineman of the Year Award to close spring practice.
Enter your number to get our free mobile app
Alabama Football Players in the Hall-of-Fame