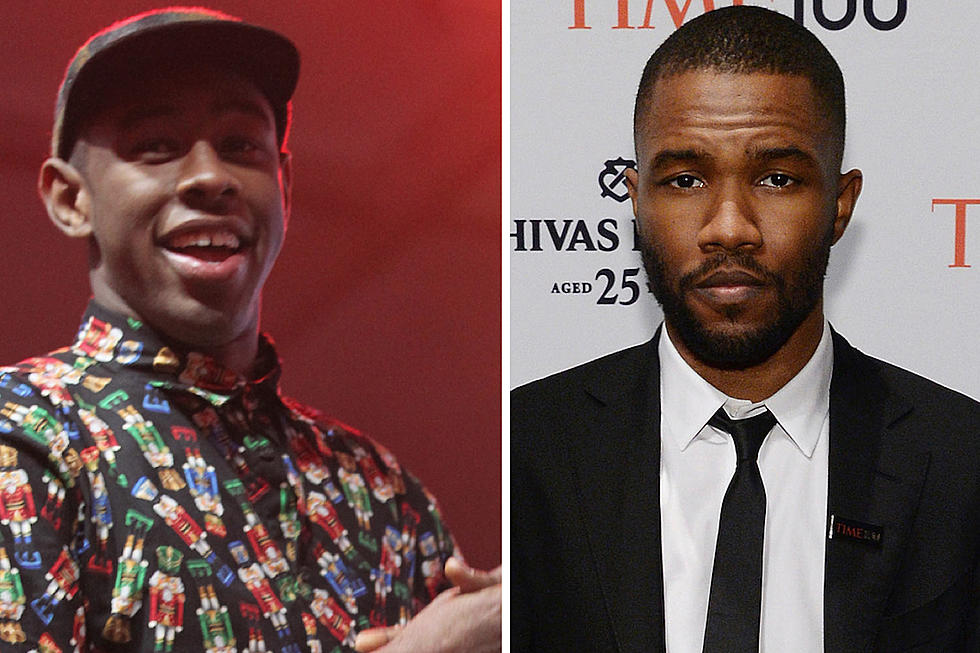 Frank Ocean Celebrates His 30th Birthday With Tyler, The Creator [VIDEO]
Karl Walter / Larry Busacca, Getty Images
According to the gossip blogs, the Grammy-winning singer appeared to have hosted a drag fashion show inspired by the 1990 documentary, Paris Is Burning. Ocean, himself, was dressed in a red shirt with shimmery silver-colored pants and black boots. Not to be outdone, the singer's good friend, Tyler the Creator, donned an all-green suit with a matching trench coat with pink roses on it.
According to reports, among the partygoers in attendance included SZA, Brad Pitt, Aminé and possibly Adele. Ocean also was presented with a birthday cake made out of the The Eiffel Tower in Paris.
Although he has been reclusive as of late, Ocean currently graced the cover of i.D magazine's "The Sounding Off" issue. In the mag, he wrote a heartfelt message to his fans.
"You can answer a lot of questions with 'Yes,'" he wrote. "But you can answer many more with 'No.' No is run of the mill. Yes is a gem. Whenever I feel alone I watch live television, something about it being okay on their end makes it okay on mine. Onstage one in-ear is my mic feed and the other one is a Tim Ferriss podcast."
"I go long periods without talking but I raise my voice when the people on the phone are in loud places," he continued. "I've never given my fans nicknames because the ones I think of are embarrassing. I'm world famous. I had peace in my twenties. Big Pharrell praying hands those weren't mutually exclusive. If you want to make your 30s sound appealing just mention 'sexual prime.' Re: the photos... as Karl Lagerfeld would say they 'came to me in a dream.' Summer two thousand and seventeen."
20 Best R&B Albums of 1997