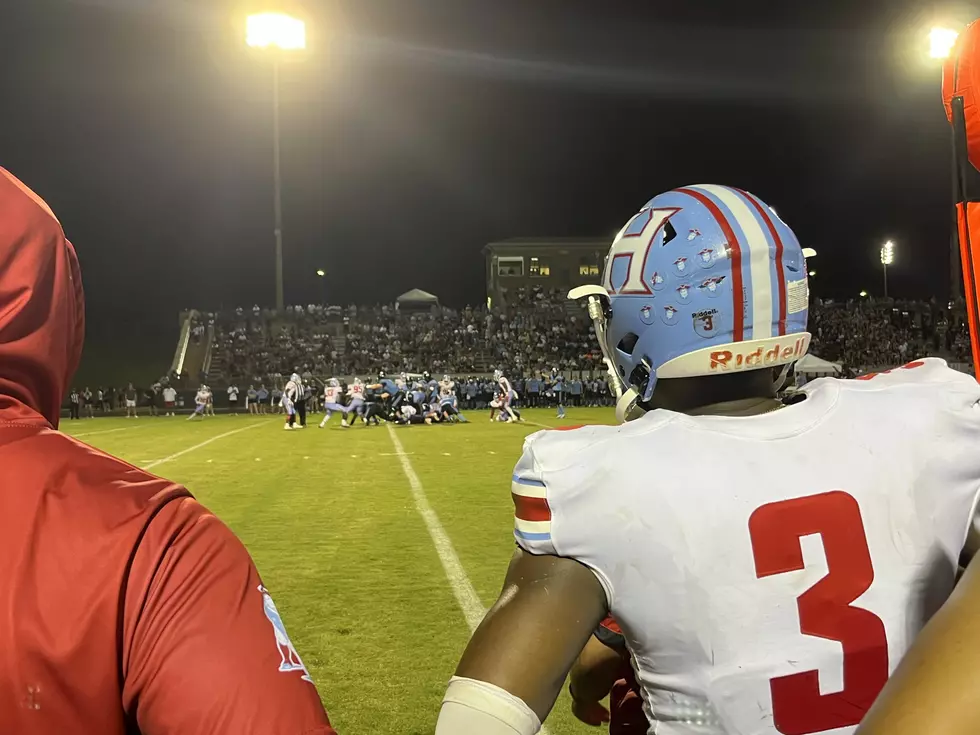 Hillcrest Edges Northridge in Regional Thriller
Photo courtesy Mason Woods
---
The Hillcrest Patriots were victorious on Friday night against the Northridge Jaguars in a back-and-forth battle that ended 30-23.
The Jaguars clicked on all cylinders as Northridge went up 13-0 to start the game thanks to a 47-yard touchdown run by running back Toryion Spears and a seven-yard run by junior running back Tyson Whiteside.
However, the Hillcrest offense answered back with two touchdowns of its own. Running back Jamarian Johnson punched it in from three yards out as well as quarterback Ethan Crawford to give the Patriots a 14-13 lead. Northridge would add on a 40-yard field goal at the buzzer to give Northridge a 16-14 halftime advantage.
The Patriots responded as the dynamic duo of Johnson and Crawford struck again. Johnson scored from six yards out on the ground and Crawford put the nail in the Jaguar coffin to give Hillcrest a 30-16 lead with 2:55 left in the game.
Jaguars quarterback Rowdy Christensen connected with Patten Curington for a 32-yard touchdown to cut the deficit to 30-23, however it was too little, too late for the Jaguars as the Patriots recovered the onside kick and proceeded to take a knee and run out the clock.
"Going on the road is hard anywhere in this league, they fought their tails off...it was a good test for us, we got hit in the face early and had to find a way to respond and when the chips are down we aren't gonna flinch and we aren't going to go away," said Hillcrest coach Jamie Mitchell.
Next week, Hillcrest travels to Hueytown and Northridge hosts Bessemer City. Both kick-offs are set for 7 p.m. CST.
Hillcrest at Northridge Week 3 2022