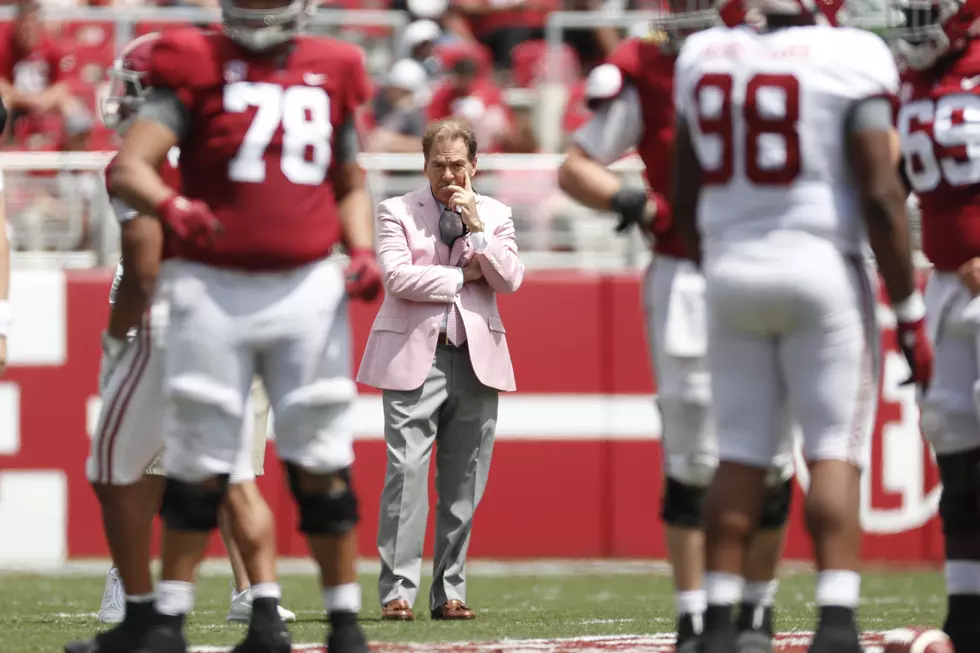 How Much Longer Will Saban Lead The Crimson Tide?
Crimson Tide Photos / UA Athletics
Alabama head football coach Nick Saban is one of the most successful coaches in college football history. Saban was hired in Tuscaloosa in the spring of 2007 and has since rebuilt the program into the top college football program in the nation. He has won six national championships and seven SEC championships while leading the Crimson Tide while also boasting three Heisman Trophy winners.
Saban has been involved in the game of football at the college and professional level for the last 50 years, dating back to his playing days at Kent State in 1970. At 69-years old, he is now college football's third oldest coach, begging the question, how much longer will Alabama be led by college football's GOAT?
"Coach Saban's here as long as coach Saban can make a contribution to the team in a positive way. That's my commitment to the organization, the university and the players. If I felt like I couldn't do the job, for whatever reasons then I think it would be time for somebody else to do it," said the Alabama head coach after this year's A-Day Game.
Only two coaches are older than Saban in college, Frank Solich and Mack Brown. Solich, the oldest head coach in college football has seven years on Saban, gives hope to Crimson Tide fans everywhere that the "Saban Era" is no where near being complete.
Alabama has scheduled several quality non-conference opponents over the next decade. The Crimson Tide will travel to Texas, Notre Dame, Oklahoma, Ohio State and many more places in the next several seasons, making Saban's presence on the sidelines for the Tide as imperative as ever.
Power Through 2020 with These 8 Nick Saban Quotes
LOOK: 30 fascinating facts about sleep in the animal kingdom